Prince Charles' god-daughter, British socialite Tara Palmer-Tomkinson, dead at 45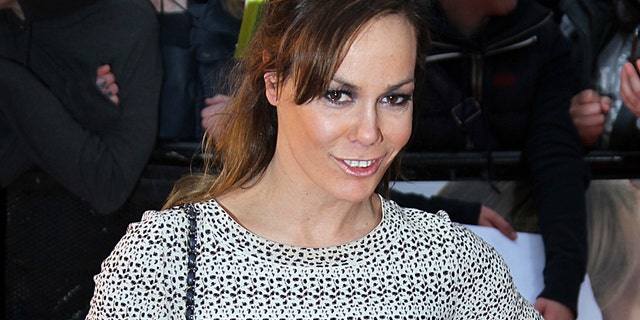 Tara Palmer-Tomkinson, former party girl and a god-daughter of Prince Charles, was found dead at her London home on Wednesday. She was 45.
The prince said in a statement that he and his wife, the Duchess of Cornwall, were "deeply saddened" by news of her death.
"Our thoughts are so much with the family," he said.
The cause of death was not immediately clear, though Palmer-Tompkinson revealed last year that she had been diagnosed with a brain tumor.
Palmer-Tomkinson was a fixture on the international social stage throughout the 1990s. She was regularly photographed partying with the rich and famous, and helped fuel her reputation as a wild child with regular media appearances.
She appeared on television shows including the first series of the reality knock-out show "I'm a Celebrity, Get Me Out of Here" in 2002, in which she came in second.
Known by Britain's tabloids as "T-P-T," her entertaining life contained as many lows, including public meltdowns, as it did highs.
She had a highly publicized, and reportedly very expensive, cocaine habit that led to the collapse of her nasal septum, which had to be surgically repaired.
In revealing her brain tumor late last year, she said she had been diagnosed in January after being treated for a benign growth on her pituitary gland.
She told British media: "I'm not the person I was, I'm much calmer. I don't go to places like Ibiza because the party world scares me."
Her parents, Charles and Patricia Palmer-Tomkinson, are said to be close friends of Prince Charles and other members of the royal family. She is descended from land-owners and Olympic skiers — her grandfather, uncle and father all competed at multiple Olympic Games.
She attended the wedding of Prince William and Kate Middleton wearing a kingfisher blue ensemble that included a hat commentators said was designed to deflect attention from her damaged nose.