Mimia Arbelaez Lights the Way in Cars 2 Sequel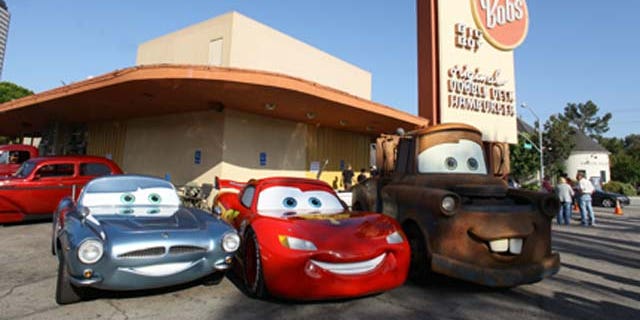 Lighting director Mimia Arbelaez gets the autos moving fast in Pixar's Cars 2.
The Colombian race car enthusiast says that in her native country racing is quite the sport, which inspired her when working in the Porto Corsa scene of the film.
"I've never raced myself but I am a fan," Arbelaez said. When racer Juan Pablo Montoya was big in Colombia I used to go see him race."
Arbelaez is excited that Montoya, whom she watched on the track, will now be the voice to one of the cars she helped work on in the Spanish version of Cars 2. She also points out how "both parents and children will be at the edge of their seats."
"The movie has cars from all over," Arbelaez said. "One race car is from Spain, another from Brazil."
"There is also a beautiful message about friendship," she added.
Per week, Arbelaez said she shot two scenes which were extremely challenging.
"It's really hard," Arbelaez said. "Some scenes are very long. But, we work with our director of photography, who is wonderful and we also took drawing and painting classes to bring the cars to life."
You can reach Alexandtra Gratereaux at: Alexandtra.Gratereaux@foxnewslatino.com or via Twitter: @GalexLatino
Follow us on twitter.com/foxnewslatino
Like us at facebook.com/foxnewslatino