Spanish Animator Alberto Corral Brings Po and the Furious Five to Life in "Kung Fu Panda 2"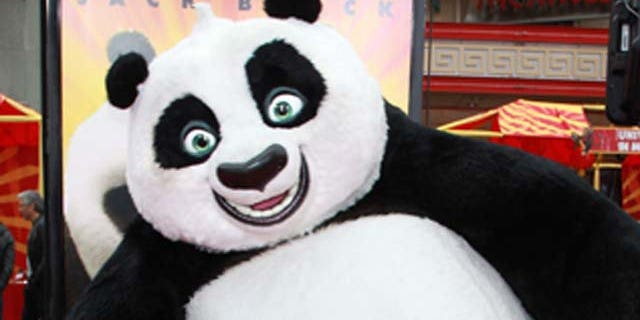 Po the humorous panda and his butt-kicking friends are back!
In "Kung Fu Panda 2," he and his fellow kung fu masters, "The Furious Five," embark on a journey to save the Chinese martial art, and they are getting some help from Spanish animator Alberto Corral.
Corral, who also worked as an animator in "Shrek Forever After" and "Planet 51," knew that he wanted to be an animator at an early age.
"I started asking myself how could I design characters," said Corral. "I loved the first part of 'Kung Fu Panda' so I wanted to do my best since the quality and talent here is impressive."
Bringing a loveable Panda like Po to life is no easy task, even if you love what you do. Corral says the process is slow and tedious, but certainly well worth it.
"Everything begins with the director and his vision for what he/she wants on screen," Corral said."The next step is to video tape myself with a voiceover of the actor. I make sure to pay close attention to my hands and my gestures."
"The most creative part is then sketching out and designing the characters," he added. "I love this part! I love giving the characters life of their own."
It may be fun, but nonetheless "seeing the characters alive" is an extremely time-consuming task
"It is very slow. The process is done little by little," reinforced Corral. "I only advance three to four seconds a week."
Slowly but surely, "Kung Fu Panda 2" was finished. Corral says that movie goers will get a thrill and their money's worth.
"I think they will really like it," said Corral. "There is so much humor and action. It is a fun film that doesn't lose its innocence."
Like Po, Corral hasn't given up on his dreams, despite facing many challenges.
"I felt that I could relate to him," he said. "He faces many adversities but he keeps going and never gives up."
His advice for other Latinos who want to be animators?
"Don't ever throw in the towel," Corral said. "My dream was to come to the United States and work for a company like DreamWorks. Keep fighting for your dreams like Po fought for kung fu."
You can reach Alexandra Gratereaux at: Alexandra.Gratereaux@foxnewslatino.com
or via Twitter: @GalexLatino
Follow us on twitter.com/foxnewslatino
Like us at facebook.com/foxnewslatino