Matt Lauer: I'm staying at the 'Today Show'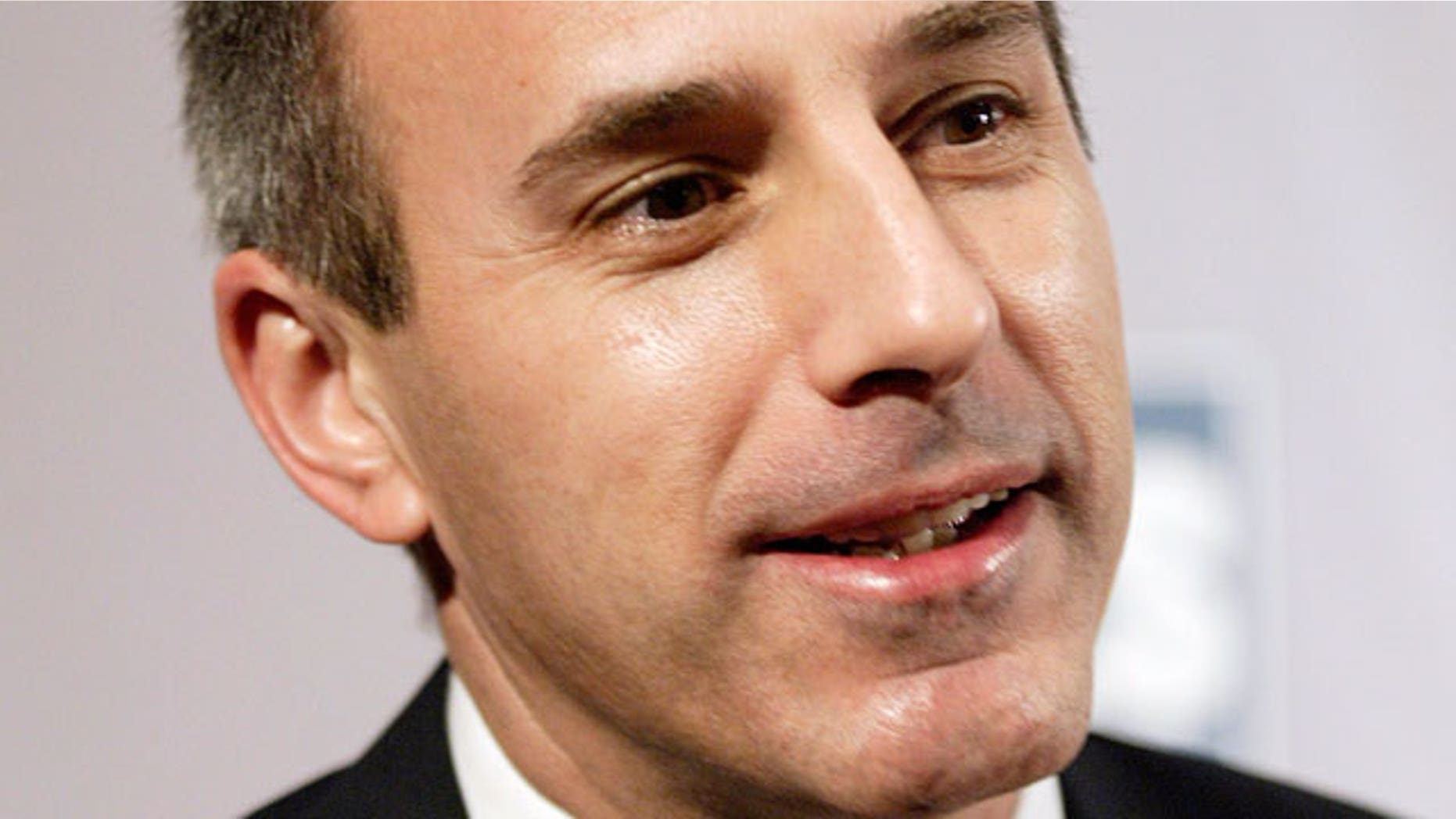 Matt Lauer is sticking with NBC's "Today," ending speculation that the top-rated morning show might have to face ABC's rising "Good Morning America" without him.
Lauer has signed a long-term contract to remain as co-host, a long-anticipated deal that NBC announced Thursday night but Lauer made public on "Today" Friday morning.
"This is my family," he said as the "Today" crew and co-anchors burst into applause.
Although "Today" is on a historic winning streak in the ratings, "Good Morning America" has been gaining ground.
Lauer's decision provides important stability for "Today" and puts to rest suggestions that he might reunite with former co-host Katie Couric on the syndicated show she's launching this fall.
Lauer said last May that he had discussed joining with Couric on a new venture. But he predicted then that he would be staying at "Today" for "a long time."
Lauer has been a fixture with the show since 1994 and began his run as co-anchor in January 1997.
"Today" has remained No. 1 in the weekly ratings since 1995.
For broadcast networks, morning represents one of the most important parts of the day. The shows are hugely profitable at a time of declining TV viewership, and none has been more of a cash cow than "Today."
A recent report said Lauer could end up with a $25 million deal, but NBC President Steve Capus dismissed the speculation as "complete silliness," The New York Times said. NBC declined to provide further details Thursday on the contract.
The morning scene drew increased attention this week as the NBC and ABC programs featured dueling celebrity co-hosts: "Today" had Sarah Palin for a day, while Couric spent the week as substitute anchor at "GMA."
Palin, the former Republican candidate for vice president, helped "Today" maintain its winning streak against "GMA" on Tuesday, but Wednesday proved a cautionary tale for NBC. With Couric on board, "Good Morning America" was able to claim a one-day victory in viewership over "Today."
About 5.24 million viewers watched "GMA," while 5.15 million viewers tuned into "Today," according to the Nielsen Co.
Overall last week, "GMA" shrank its gap behind "Today" to 119,000 viewers from 137,000 the previous week.