'Man of La Mancha' composer Mitch Leigh dies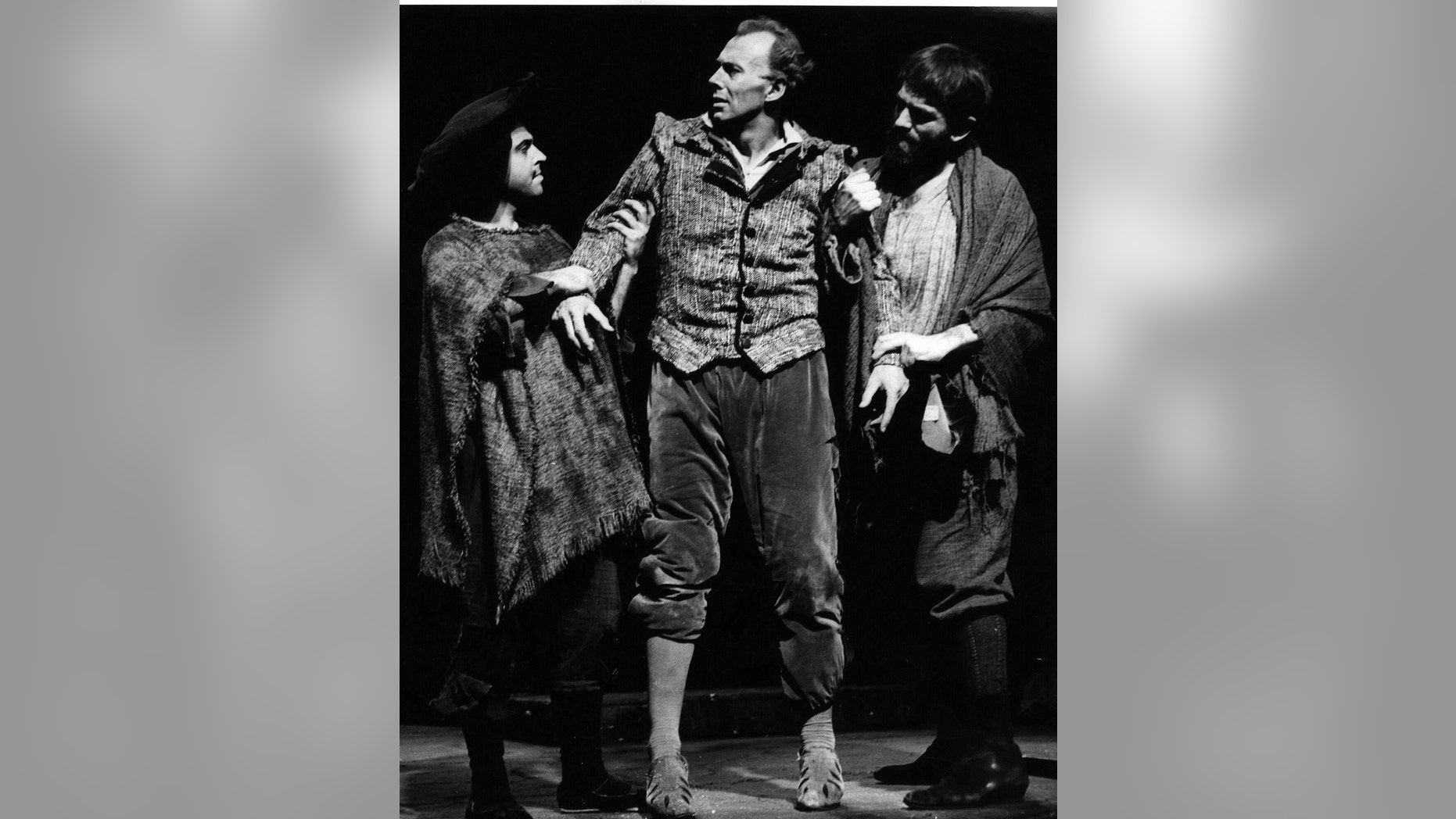 Mitch Leigh, a successful advertising jingle writer whose debut attempt at writing music for a Broadway show became the instant, celebrated hit "Man of La Mancha" and earned him a Tony Award, has died. He was 86.
Leigh died Sunday in New York of pneumonia and complications from a stroke, said his assistant, Lisa Maldonado. A memorial was being held Monday afternoon in Manhattan.
Leigh followed up his early theatrical success by producing and directing for the Broadway stage, including a 1985 production of "The King and I" with Yul Brynner in which he earned a best director Tony nomination, but never reached the dizzying heights he did with "Man of the Mancha" in 1965.
He also produced "The Gershwins' Fascinating Rhythm" in 1999, supplied the music for "Ain't Broadway Grand" in 1993, produced "Chu Chem," billed as the first Chinese-Jewish musical in 1989, and backed a 1983 revival of "Mame" with Angela Lansbury. In later life, he turned to real estate and the creation of a huge residential and commercial project in New Jersey.
Born Irwin Michnick in the Brooklyn borough of New York in 1928, Leigh was a childhood fan of Benny Goodman, served in the Army and went to Yale University for his bachelor's and master's degrees, studying under Paul Hindemith.
Leigh created his own a radio and television commercial production house in 1957, called Music Makers, Inc., which employed a staff of composers, musicians, and orchestrators, turning out jingles for hundreds of commercials. He penned "Nobody Doesn't Like Sara Lee," and his clients included American Airlines and Polaroid.
He got into musical theater after supplying incidental music to "Too True to be Good" by George Bernard Shaw, which was directed by Albert Marre and stared Lillian Gish and Robert Preston. Marre soon brought him in for the musical version of Spanish author's Miguel de Cervantes' 1605 telling of "Don Quixote."
"Man of La Mancha" with a book by Dale Wasserman and lyrics by Joe Darion (after W.H. Auden dropped out), won five Tony Awards, ran for over 2,000 performances, and was translated into a dozen languages. The show's most popular song, "The Quest" (popularly known as "The Impossible Dream") hit No. 1 on the Billboard charts in 1966 and has been recorded by dozens of artists, including Elvis Presley, Frank Sinatra, Diana Ross and the Supremes, Placido Domingo and Cher.
A film version starring Peter O'Toole and Sophia Loren was released in 1972. The musical has been revived four times on Broadway -- most recently in 2003 with Mary Elizabeth Mastrantonio and Brian Stokes Mitchell -- and has hundreds of productions a year throughout the world. The show played for 253 performances in London at the Piccadilly Theatre.
"Mitch was a unique man, one of those larger than life types. I learned a lot from him. He used to come to all of our orchestra rehearsals in each new city. He often conducted the overture on opening nights and the trumpet players would be nervous because they had never seen him conduct," said Cherie Rosen, who worked on the last two Broadway revivals of "La Mancha" and is the musical supervisor of the current national tour.
More recently, Leigh concentrated on his yearslong quest to build a massive planned community of homes, shops and sports facilities "designed for really nice people of all ages who love sports and the arts" in Jackson Township, N.J. The Jackson Twenty-One project takes its name from the exit number of its location off of Interstate 195. "If you're not a nice person," he said in a TV ad, "please don't call."
He is survived by his wife, the artist Abby Leigh, their two children, David and Rebecca, and a son, Andy, from a previous marriage.