Las Vegas shooting victim's cover of Cole Swindell's 'You Should Be Here' goes viral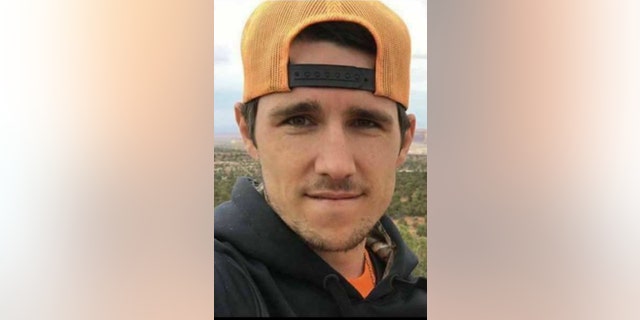 A video of a Las Vegas shooting victim singing Cole Swindell's "You Should Be Here" a year ago was viewed thousands of times on Wednesday in a tribute to the country music fan.
Brennan Stewart was one of the 58 people killed at the Route 91 Harvest Festival. His family revealed the 30-year-old was a huge country music fan and posted several videos playing his guitar and covering popular country songs. His cover, posted Oct. 4, 2016, of Cole Swindell's "You Should Be Here" has been shared as a tribute to Stewart.
Swindell wrote the song in 2015 and revealed later the song was written after his father passed away while he was on tour.
Friends, family and mourners shared the video, many calling it a "beautiful" rendition.
Stewart was at the country music festival and listening to Jason Aldean on stage when the gunfire began. He previously also posted a video of him doing a cover of Aldean's "A Little More Summertime."
"I actually didn't know he got a ticket until I got a call at midnight. He was always there for other people and just making sure everyone was happy and feeling good inside," friend Brian Haverkamp told KSNV.
Stewart was with his girlfriend, Gia Capri Iantuono, when he was struck. Another man swept Iantuono to safety, separating the couple, she wrote on Facebook.
On Tuesday, Stewart's family confirmed the country music fan died. The family released a statement to the Las Vegas Review-Journal saying the Stewart loved music and "rarely missed an opportunity to attend a country concert."
"Brennan made close friends quickly; was loved and will be missed greatly by family and friends, but his memory will live on," the statement read.
Haverkamp remembered his friend as a person who was always smiling.
"Every time you see him, he just puts a big smile. I see him coming down the road and he gives me the goofiest wave and smiles all the time," Haverkamp said.
Dozens of friends expressed their condolences on Stewart's Facebook page and shared pictures of him.
"This was the last photo I had taken at Rt 91 Sunday night, was taken at 9:48pm. We were sitting down when it all started about 100 yards back from the stage on the right side. I often ran into Brennan at concerts not knowing he was there because we loved the same music. I didn't know he was there this night until we got home," Stacie Leporati wrote about that night.
"I cannot find the words to express how sadden I am for the Stewart family. Brennan Stewart was truly one of a kind and I am blessed to have known him and called him my friend.. my brother (SB). I will cherish the memories we created together," Nick Bugbee said.
Iantuono said in her tribute to her boyfriend: "I am so grateful for everyone who has reached out and wants to help in any way possible, and I am so grateful for his family. They are amazing people and have shown nothing but support and open arms to me, my friends and family."
After the cover went viral, Swindell himself posted a tribute to Stewart on his Instagram.
A GoFundMe page was created for Brennan where the funds are expected to be donated to a "local youth organization that is centered around the art of music."