Jon and Kate Gosselin Reach Custody Agreement As Kate Gears Up for New Show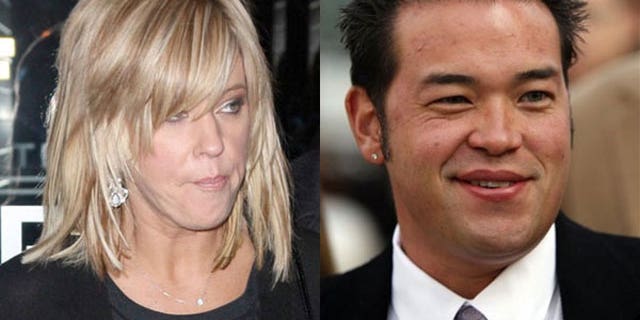 NEWYou can now listen to Fox News articles!
Reality television's most controversial parents Jon and Kate Gosselin have finally reached a custody agreement for their eight children.
According to TMZ.com, the former "Jon and Kate Plus Eight" stars reached the agreement, the terms of which are extremely confidential, earlier this month.
Jon Gosselin reportedly filed papers in a Pennsylvania court in April requesting primary custody of the 8 children, as well as a re-negotiation of his child support payments. Jon was previously required to pay $20,000 per month in support to Kate, whom his lawyers labeled an "absentee" mom for her role on "Dancing With the Stars."
RELATED: Jon Surrounded By Bikinis.
Jon later fired his lawyer, whom he said acted without his consent. He issued a statement saying "Kate, her attorney and I are moving forward to work things out amicably."
While the details of the agreement will likely remain private, sources say the couple "will be working together for the benefit of their children."
Kate will be returning to television with a new TLC series entitled "Twist of Kate," which will revisit her family life without Jon. The show is set to air this summer.