Joan Rivers funeral set for today but will be private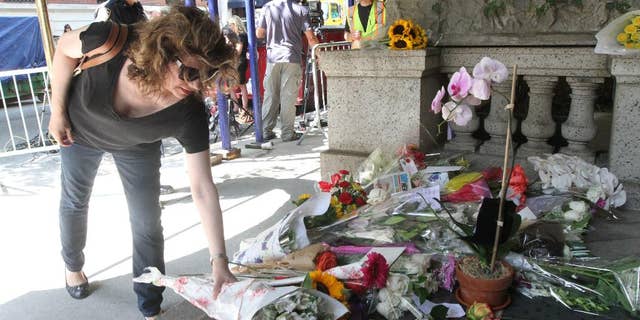 Joan Rivers' own plans for an elaborate, over-the-top funeral likely will not be exactly what she'll get.
The comedian detailed in her 2012 book "I Hate Everyone ... Starting With Me" that she hoped for "a huge showbiz affair with lights, cameras, action."
Instead of a rabbi talking, Rivers asked for "Meryl Streep crying, in five different accents" and "a wind machine so that even in the casket my hair is blowing just like Beyonce's."
The actual event Sunday may be slightly more muted. Funeral services at Temple Emanu-El in Manhattan will be private and neither the temple nor Rivers' personal publicist would give further details or divulge a guest list. It was not even known what time the funeral would start.
The 81-year-old Rivers died on Thursday.