'Jeopardy' champ James Holzhauer nears Ken Jennings' record after latest win
James Holzhauer's "Jeopardy" winning streak is still going and he may be on track to surpass Ken Jennings' record earnings.
Holzhauer won his 28th straight game with an additional $130,222 in winnings on Monday. It was the second highest single-day sum ever recorded on the show. The professional sports gambler from Las Vegas also holds the all-time record, which is $131,127.
Before Holzhauer came along, the one-day record was held by Roger Craig on September 19, 2010, when he took home $77,000 in a single game.
'JEOPARDY' LOSES TOP RATINGS SPOT TO 'JUDGE JUDY' WITHOUT JAMES HOLZHAUER
That's $325,143 shy of Ken Jennings' $2,520,700, which he won in 74 episodes in 2004.
Since Holzhauer started competing on the game show in early April, he has shattered multiple records. He surpassed $1 million in the shortest time ever last month and most notably, he broke the show's record for single-day cash winnings on April 9th's episode.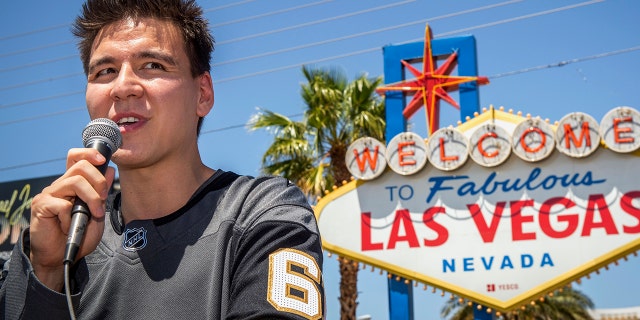 'JEOPARDY!' CHAMP BREAKS 1-DAY RECORD A SECOND TIME
What was even more exciting was that Holzhauer's first record-breaking prize, $110,914, held a special numerical significance — it's his daughter birthday. She was born on November 9, 2014 (11/09/14).
'JEOPARDY!' CONTESTANT SETS NEW SINGLE-GAME CASH WINNINGS RECORD
"I said all along that I wanted to break Roger Craig's one-game record and I did it," Holzhauer said.
Fox News' Mariah Haas and the Associated Press contributed to this report.