Is MTV Responsible When At-Risk Teens it Features Go Off the Deep End?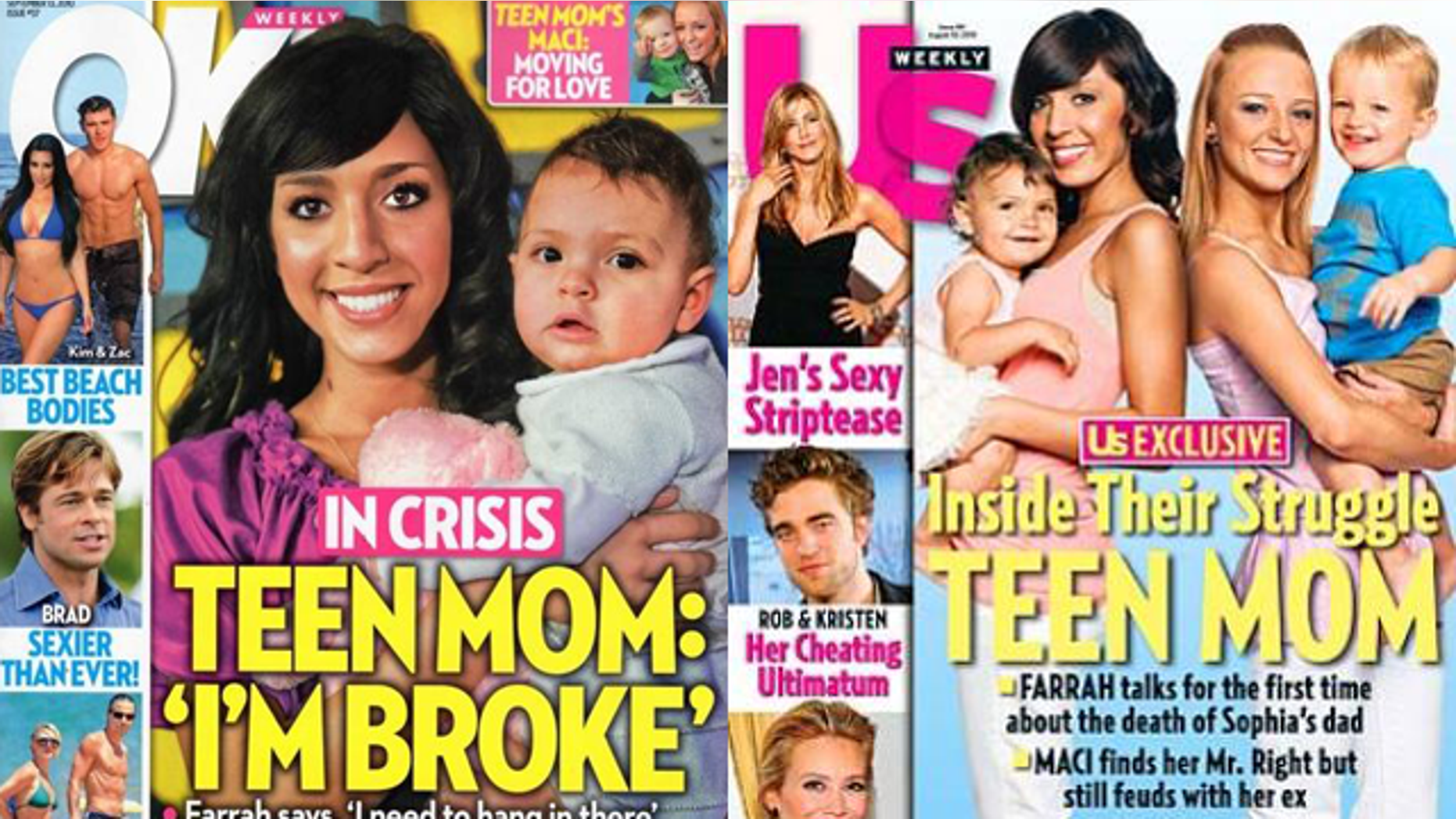 Earlier this week, Amber Portwood, star of the original MTV series "16 and Pregnant" and its hit spin-off "Teen Mom," attempted suicide with an overdose of drugs and an aborted hanging.
At 21 years old, she has been arrested and charged for three domestic violence altercations with the father of her child, Gary Shirley.
Portwood isn't alone among MTV's troubled teen moms. Cast member Jenelle Evans was arrested in October for possession of marijuana, in March for assault, and recently completed a stint in rehab.
Indeed all of these shows' young women are in trying circumstances to begin with, and experts say few things make a tough situation tougher than the pressures of instant fame.
"It has been my experience that if you are already emotionally unstable the stress, the attention and even the cut throat business practices of the media may become too overwhelming. It is hard enough for a personality that is stable. If you are unstable it only becomes that much harder to cope," explains clinical psychologist Dr. Jeff Gardere. "In this country the media rewards bad behavior with more attention, thus more bad behavior is manifested because it is reinforced and rewarded."
Pop culture experts say that because the media rewards these young women for acting out (Exhibit A: Countless tabloid covers starring the teen moms), MTV needs to accept responsibility for the monsters they have created, and take measures to ensure their stars are provided with some coping mechanisms.
"MTV is walking a very dangerous line with the young women and men they have chosen to feature. These are teenagers who are dealing with newfound parenthood and first-time reality stars. These girls are not the Kardashians coming from a background where they are media savvy, or have any real idea what to expect," said Chris Spargo, a senior editor at Hollywood Life who covers the 'Teen Moms' franchise. "They also do not make a salary or have enough money to separate themselves from the paparazzi. They have no idea who to trust, and can be easily led astray."
Spargo adds that MTV hasn't shown any sign of backing off the franchise despite the cast-members' troubles. In fact, the most recent iteration of the show features the youngest teen mom yet, Taylor Lumas, who was 14 when she learned she was pregnant and 15 when she had her baby.
"It seems like as long as the general public is entertained by the antics and downfalls of these 'reality stars,' MTV will keep filming," Spargo said.
Indeed that is MTV's prerogative. The teen moms and their families have signed legal contracts with the network that spell out MTV's rights to exploit their situations on the show.
"The law would be hard pressed to impose liability on an employer who merely video tapes a subject's conduct and disseminates it for the public's enjoyment," legal expert Joey Jackson tells FOX411. "From a purely contractual standpoint I am sure MTV has releases, consents and waivers from all the parties."
After Portwood was admitted to the hospital following her suicide, MTV released this cautious statement: "Our understanding is that Amber has been admitted to a local hospital but we have not been able to confirm the accuracy of any reports being circulated and are waiting for further details."
On Thursday, Portwood's ex-fiance Gary Shirley, the boy she was charged with attacking, tweeted that "Amber is safe and getting the help she needs right now. Thanks for your prayers and support."
When asked by FOX411 whether the network has taken steps to help stabilize the mental health of the show's at-risk cast members, MTV responded: "While we don't disclose personal information, we can tell you that the health and well being of our cast members is incredibly important to us and we strive to create a supportive environment."