'Facts of Life' star Lisa Whelchel explains why she refused virginity scene
"The Facts of Life" turns 40 years old and one person who still has fond memories of bringing the beloved American sitcom to life is Lisa Whelchel.
The series, which aired from 1979 until 1988, was a spinoff of "Diff'rent Strokes" and shared how a group of girls attending a boarding school tackled issues throughout teenage life and adulthood. It starred Whelchel alongside Kim Fields, Mindy Cohn, Nancy McKeon and the late Charlotte Rae.
'FACTS OF LIFE' STARS REACT TO CHARLOTTE RAE'S DEATH
Whelchel, who played Blair Warner, insisted to Closer Weekly that the close bond witnessed on-screen was very much the real deal.
"The overall memory that I have is that we really genuinely had so much fun," the 55-year-old told the magazine. "And I've learned since then I don't think I even realized how rare it was to be on a set where we really did get along. There wasn't a lot of fighting or competition; we were kids and we were able to act like kids. I mean, we knew how and when to be professional, but they also gave us room to play and to be silly, and to just be girls. And so the overall vibe of the time was genuine fun."
Still, there's one memory that sticks out to Whelchel in particular with a certain actor.
"… Golly, I'd be a fool or I'd had to check my pulse if one [of my memories] didn't have to do with George Clooney, and his years on the set," said Whelchel. "You know, he was actually as charismatic then, but I don't think I would have predicted the meteoric rise to fame — he was still kind of awkward, gawky and finding his way as an actor, but he was always tons of fun. And it was just nice to have some testosterone on the set after so many years of estrogen as well."
'FACTS OF LIFE' STAR KIM FIELDS REVEALS HOW SHE OVERCAME THE CHILD STAR CURSE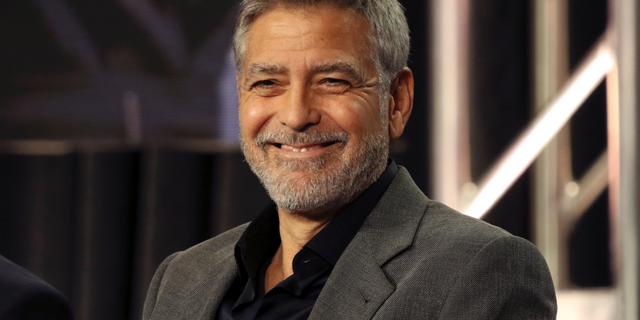 Clooney, 57, starred in 17 episodes of "The Facts of Life" from 1985 until 1987 as George Burnett before finding fame as a movie star in Hollywood.
And while "The Facts of Life" ultimately came to an end, Whelchel said she and the remaining cast mates have stayed in touch over the years. Rae passed away in 2018 at age 92.
"I'm actually still close with all of the girls," she explained. "We have remained in contact, and you know, I don't think there's been a year gone by that we haven't seen each other at some point… any time we were anywhere close to the city where we lived, we would always make a point to get together. And now, even with social media, we all follow each other… It's nice to stay connected, but we've stayed connected the whole time."
"I think that has to do with the fact that, as I mentioned, we were really good friends," she continued. "And it's like your childhood friends, you're super close, and even if you go your separate ways, there's nothing like those childhood friends. And when you get back together, it's just like old times."
'FACTS OF LIFE' STAR CHARLOTTE RAE TELLS ALL
But before she found fame as a TV star, Whelchel had found Christ at the early age of 10 — and she led a deeply devoted life. Whelchel admitted there were times when her beliefs were tested on set. However, she proudly stood by her morals.
"There were some parts and storylines that came up while I was on 'The Facts of Life,' and I have to say that the producers were always very supportive of my beliefs," said Whelchel. "Case in point… they assumed Blair would be the more logical one to lose her virginity and write a story about it. So, when I heard that was going to be one of the storylines for that year, I did come to the producers and say, 'I don't think I can be a part of that.' Because for one thing, I really felt a big responsibility of knowing that there were young girls watching this show and that you can't deal with that topic in 20 minutes with a couple of commercials. I really didn't want to be responsible for that, and so they were very supportive."
While that particular episode was aimed for Season 2, Whelchel said it wasn't released until Season 9. And it was Cohn's character who tackled the tricky topic. Still, Whelchel was worried about what her involvement in the storyline.
"I just asked if it would be OK if I was just written out of that show completely because I also understood that there's just no way to deal with that really complicated topic in a sitcom," said Whelchel. "And I really do feel such responsibility to the girls watching the show. Again, they were very supportive. I think it would be surprising to a lot of people that, unless I'm just totally not aware of it, Hollywood has really respected my beliefs. I'm sure there were some parts that I wasn't offered, but that's OK. I don't feel like I had any backlash because of it."
CLICK HERE TO GET THE FOX NEWS APP
After "Facts of Life" went off the air, Whelchel left show business for "a couple of decades" to become a stay-at-home wife and mother. But her passion for performing never left her. Whelchel has gone on to pursue singing, writing, public speaking and even appeared as a contestant on the hit reality TV series "Survivor" at one point. She will next be seen in ME-TV's first original reality series "Collector's Call."
But these days, Whelchel has found joy in a completely different role.
"Even now, I'm a life coach, and I'm finding such fulfillment in really impacting lives individually," she said. "And of course, as a wife and mother or a life coach, you're not making the same kind of money. You're certainly not famous, you're not getting the level of respect, and yet I don't feel like I have to prove anything. I think we all really want to prove something and to prove it to ourselves. I was just fortunate that I got to do that early enough in life, that now I'm not trying to prove anything. I can actually just do what brings me joy."