'Catch-22's' George Clooney talks returning to TV since 'ER,' jokes that he 'cries a lot'
PASADENA – George Clooney is set to not only appear in his first TV series – "Catch-22" – since starring in "ER" 10 years ago, but the Oscar-winning actor will also executive produce and direct his latest project.
Speaking to reporters during the Hulu portion of the Television Critics Association Winter Press Tour in Los Angeles on Monday, the 57-year-old star opened up about what drew him to the World War II limited series.
Clooney revealed that he and fellow director and executive producer Grant Heslov initially passed on the show, which is based on Joseph Heller's novel of the same name. However, the scripts changed their minds.
"Grant and I, we said: 'No, I don't want to do 'Catch-22,' that seems ridiculous," Clooney admitted. "And then we read the first three, and then read the next three... we called and said: 'Where do we sign up?'"
GEORGE CLOONEY ESCAPES MAJOR INJURY IN ITALY MOTORBIKE ACCIDENT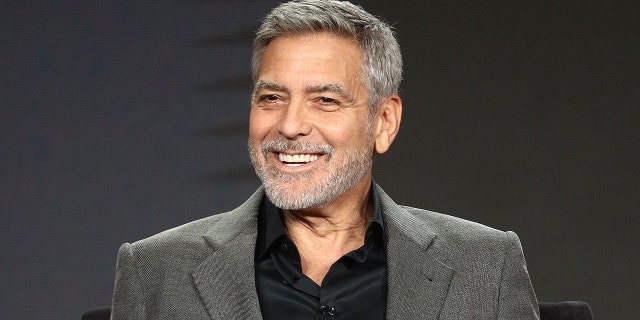 GEORGE CLOONEY, DWAYNE 'THE ROCK' JOHNSON TOP FORBES' HIGHEST-PAID ACTORS LIST
"[The writers] did such a great job of unspooling these characters... They just figured out a way to interpret it that we didn't think was really possible," he continued. "I think that's why we got on board."
When asked about his emotional journey on the show, Clooney – who plays Scheisskopf – described it as "mostly crying, I cry a lot."
Joking aside, he explained of the main character Yossarian [Christopher Abbott]: "No, listen, from the beginning, we thought we're going to get to explore one of the great characters in literature... it requires an audience to be able to like and trust a character who does despicable things in a way.
"Part of that came down to casting... we read hundreds of people, put a lot of offers out to other actors and [Abbott] was much cheaper," Clooney teased again, adding: "Budget was very important."
"Catch-22" premieres this spring on Hulu.