'Facts of Life' star Charlotte Rae: 'Alcohol became my drug of choice'
Charlotte Rae is best known for playing beloved housemother Edna Garrett on the 1980s hit sitcom "The Facts of Life," but things were no laughing matter off-screen before her years on set.
The 90-year-old actress recently unveiled a memoir, "The Facts of My Life," and she got candid about her battle with alcoholism.
"Alcohol became my drug of choice so I could get sleep at night," Rae told Fox News. "It was difficult. I was doing 'Sesame Street' [1971-1972] as Molly the Mail Lady and I had to get to sleep so I could get up for the kids and do the TV show Monday-Friday."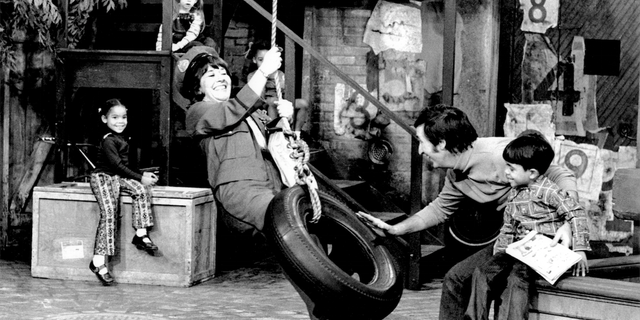 Rae was drinking alcohol long before that though. When she was enrolled as a student at Northwestern University in Illinois, she and fellow classmates would go to Chicago to find alcohol because their area was "dry."
"We would get a shot of whiskey and chase it with beer," she said. "That was the thing to do."
After Rae graduated, she met her husband, composer John Strauss, in the Adirondack Mountains in New York where he was an industry musician and she an entertainer at a summer resort.
"He would say, 'Why don't we get a bottle instead of sitting by the bar? It's cheaper! We'll go up to your room and drink,'" she recalled. "And then I became very, very used to drinking. We were real drinking buddies."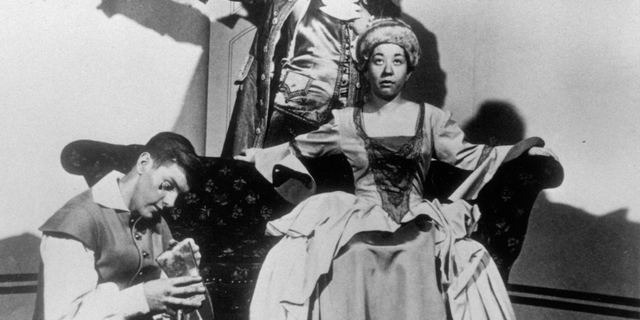 FOLLOW US ON FACEBOOK FOR MORE ENTERTAINMENT NEWS
When Rae gave birth to her eldest son, Andy, doctors informed her that he was autistic and mentally disabled. That further led her to a downward spiral. It wasn't until a friend advised her to attend Alcoholics Anonymous that she ultimately decided to seek help in her 40s.
"After the wrap party for 'Sesame Street,' I went over to a meeting," she said. "I was expecting to see a bunch of bums with red noses and burlap flying around. No — I saw a lot of well dressed, beautiful people. At the end of the meeting, we all held hands and said the Lord's prayer. And I wept. That was the beginning of my sobriety. I'm now 42 years sober."
Rae's troubles wouldn't end there. Strauss ultimately got help for his own addiction after doctors told him his liver was five times the normal size.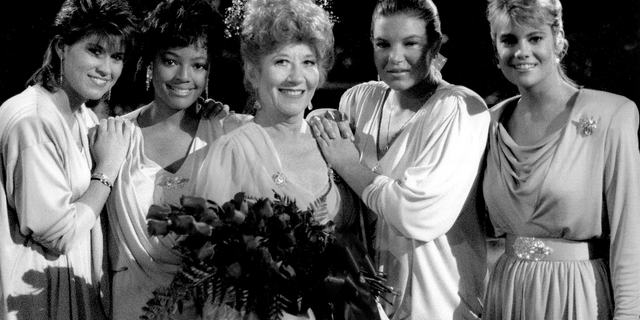 While he was getting help, he made a shocking revelation.
"He confessed to his sponsor [at AA] that he had homosexual experiences and thought he was bisexual," said Rae. "The sponsor said, 'You have to tell your wife.' So he did. When he told me, I thought I was going to faint. I couldn't believe it. We were very, very close… I drove to my friend's house and she said, 'God is opening the gate. It's good for you to know.' It was tough, but I never, never said anything about John to my children. Never. We continued to be friends. It was very painful, but because of my support system and my admiration for him, I survived and went on."
The marriage ended in divorce and Rae would eventually meet Strauss's new partner.
"He called me and said, 'What do you think of Lionel [Friedman]?' I said, 'Well, I think he's a very nice, fine Jewish boy!'" said Rae.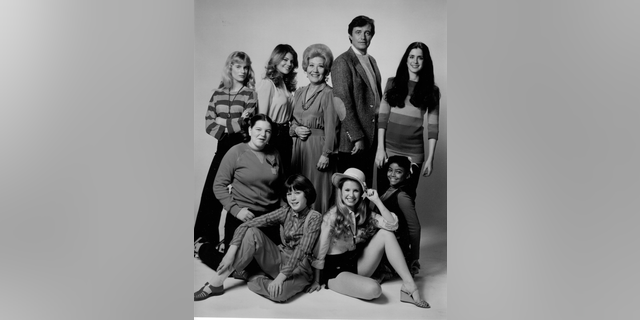 Strauss died in 2011 at the age of 90 from Parkinson's disease. Rae said the two remained friends and that he was "sober for a long, long time" before his passing.
These days, Rae stays busy. Not only is she still acting, but she also stays in touch with her "Facts of Life" family. Rae told Fox News that actresses Lisa Whelchel (Blair), Kim Fields (Tootie), Mindy Cohn (Natalie) and Nancy McKeon (Jo) all have children and are happily enjoying their private lives as adults with growing families. And when Fields participated on "Dancing with the Stars" in 2016, Rae was right in the studio cheering her own.
Rae isn't surprise that "Facts of Life" continues to be adored by fans.
"The show touched on issues that could bring parents and children together," she explained. "And people enjoyed it. When I did a book signing at Barnes and Noble, I noticed there were a lot of people who stood in line and they told me that I meant so much to them… They were very attached to Mrs. Garrett. And they all wanted a hug from me! And I gave it to them. All of them."