Dolly Parton's music is loved by millions of people, but don't count her husband Carl Thomas Dean as one of them.
The "Jolene" singer revealed on "Good Morning Britain" on Monday that Dean isn't fawning over her music like other music fans despite being married for 52 years. Parton said her husband would rather be listening to rock music or bluegrass rather than her biggest hits.
"He's not necessarily one of the biggest fans of my music," Parton said of Dean. "He's proud of me and he loves that I love what I do but... It's a touchy subject. I'm like his little girl and he worries about that."
JENNIFER ANISTON RESPONDS TO DOLLY PARTON'S THREESOME COMMENTS: 'MY MOUTH JUST DROPPED'
"He likes hard rock, he likes Led Zeppelin and bluegrass music, so my music is somewhere in between," she added in "Good Morning Britain". "He doesn't dislike it, but he doesn't go out of his way to play my records, let's put it that way."
Parton said their marriage works despite their different taste in music.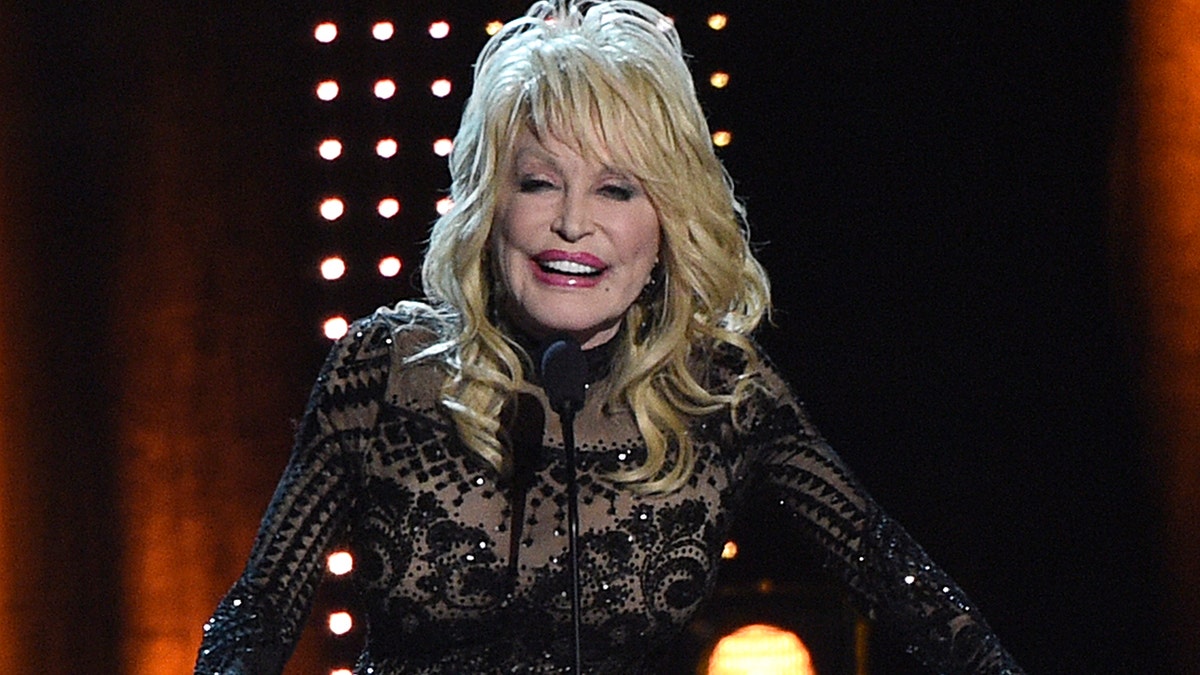 "The fact that we like each other, we respect each other, we've always had a good time," Parton told the British morning show about the secret to their lasting marriage. "He's crazy and I'm crazy. We laugh a lot and I think that's the healthiest and most precious part of our relationship."
Parton and Dean got married in 1966 when the singer was a rising country star. Dean, however, rarely attends industry events and steers clear of the spotlight despite his famous wife.
Dean recalled in 2016, while celebrating his 50th wedding anniversary, meeting Parton for the first time.
"My first thought was 'I'm gonna marry that girl,'" Dean said at the time, according to Entertainment Tonight. "My second thought was, 'Lord she's good lookin.' And that was the day my life began. I wouldn't trade the last 50 years for nothing on this earth."