Digital Cannes: Meet the IMDb guy – Colin Needham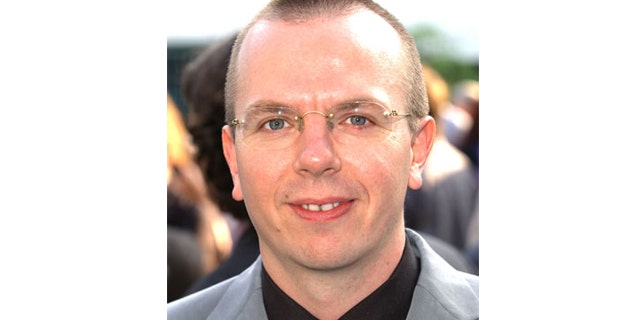 CANNES, France – Just like it has newspapers, magazines, and television, digital technology is poised to change the way people consume movies. The Netflix-ization of your favorite films means that more and more, you can stream what movies you want, when you want, straight to whatever device you want.
The principals of several digital companies working to do this with independent and foreign films – Filmbuff, Indieflix, and Fandor – gathered at the American Pavilion at the Cannes Film Festival for a talk on 'Digital Hollywood,' but the star of the show turned out to be strictly old school -- the person who started the first website ever for dedicated film buffs.
That's right – the IMDb guy!
"I've been doing this for 30 years now," said Colin Needham, 46, the founder of the Internet Movie Database, the Internet's largest source of information about films.
Needham was an engineer for Hewlett-Packard in England when he and some friends had an idea – why don't we put all of the information about all of our favorite movies in one place on this new thing called the Internet?
"I found some like-minded people online and wrote some software in 1990, got a website in 1993, at a time when you could count the number of websites launched each day on one hand," Needham said.
As the (relative to Needham) newbies on the panel talked at length about marketing strategies, Needham chimed in about much simpler digital times.
"For us, marketing was being mentioned on a site called 'What's new on the web,'" he said. "All four sites that launched on that day – four sites in the entire world – were mentioned, and we were one of them!"
Needham said he and his friends culled information first by copying down the credits from the movies they had on VHS and entering it onto the site.
"We were all passionate amateurs to begin with," he said. "We bought our first server on a credit card."
Soon after, Needham sold his first piece of advertising – "I had never sold advertising, and the person who I sold it to had never advertised on the Internet" – and voila, the credit card was paid off.
"I believe we were the first profitable company in the history of the Internet," he said.
Things quickly took off from there.
"We incorporated as a business in 1996. We've been part of the Amazon.com group since 1998," he said.
Needham has been the site's General Manager ever since, helping to guide the site to its current ranking as the world's 52nd most trafficked website.
Not bad for a guy with a basement full of VHS tapes and a dream.