Demi Lovato falls hard during pool party performance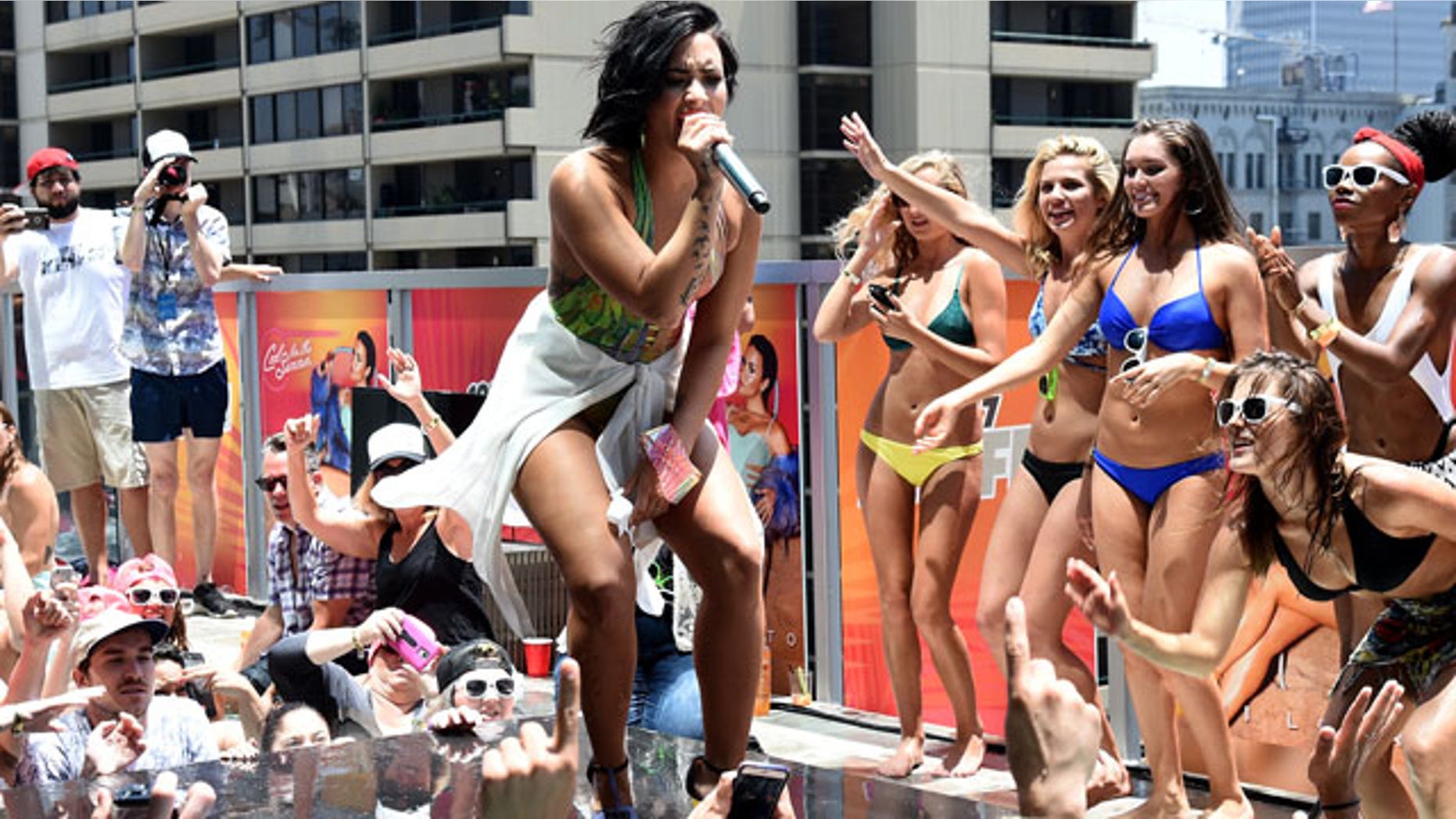 Demi Lovato knows how to keep her cool.
The "Cool for the Summer" singer was celebrating her new single during a special performance in Los Angeles at KIIS FM's summer pool party on the roof of the WaterMarke Tower when she took a painful-looking spill.
WATCH: Demi Lovato Bares All in Bondage Bra and Daisy Dukes
Demi -- who had performed on a small, wet stage in the middle of a pool (because that sounds safe) -- was about to jump into the pool with all her fans when she slipped on a puddle of water and fell, hard.
The singer didn't take it too seriously though, getting back up again and jumping into the pool anyway.
WATCH: Diddy Takes Epic Tumble on Stage at 2015 BET Awards
In fact, Demi posted a video of the spill to Instagram, set to her song, with the tags, "#NOTCoolForTheSummer #F**kit"
Demi also to took Twitter to joke about the fall, writing, "Well... It's not a tour without busting ass!!!!!!"