Chelsea Handler slammed for homophobic anti-Trump tweet questioning Lindsey Graham's sexuality
Comedian Chelsea Handler is getting roasted for a vulgar homophobic tweet she sent Wednesday night that implied Republican Sen. Lindsey Graham is a closeted gay man who is sucking up to President Trump instead of coming out.
On Tuesday, Trump allowed cameras into a lengthy bipartisan immigration meeting with lawmakers. The former Netflix talk show host-turned-self-described activist apparently didn't like what she heard from Graham, R-S.C., who participated in the meeting, and voiced her opinion to her more than 8 million followers.
"Holy, f--k f--k. I just [saw] the video of trumps bipartisan 'meeting' yesterday," Handler tweeted. "Hey, @LindseyGrahamSC what kind of d--k sucking video do they have on you for you 2 be acting like this? Wouldn't coming out be more honorable?"
"Keep being a voice for the Democrats while you use homosexuality as an insult"
The tweet had not been deleted at the time this article was published, and had racked up more than 20,000 likes. But the vile homophobic remark immediately resulted in criticism, with many followers asking if Handler was drunk. "Drunk tweeting again, Chelsea..? And it's only Wednesday," one response said.
"Keep being a voice for the Democrats while you use homosexuality as an insult," another user wrote, while another said, "You are attacking him and claiming that he's gay and that he is ashamed so that is why he is being nice to Trump?"
"This woman is simply gross," a contributor to The Federalist wrote.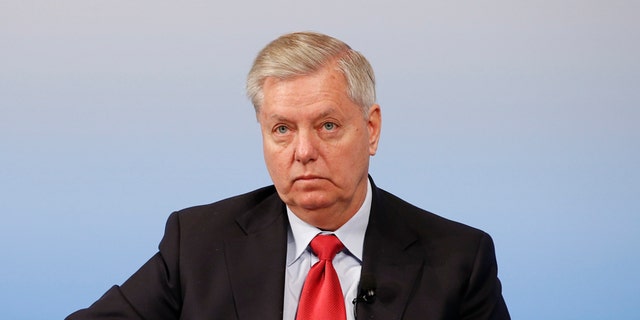 Twitter declined to comment on whether or not Handler will be disciplined.
The tweet had amassed more than 5,000 comments – mostly condemning the former Netflix star. Fox News contributor Harlan Hill wrote, "If a Republican said something like this, they'd be burning down the RNC."
Handler, who claims to be an advocate of the LGBTQ community, was rehashing rumors that Graham shot down back in 2010.
"I know it's really gonna upset a lot of gay men…but I ain't available. I ain't gay. Sorry," he told The New York Times.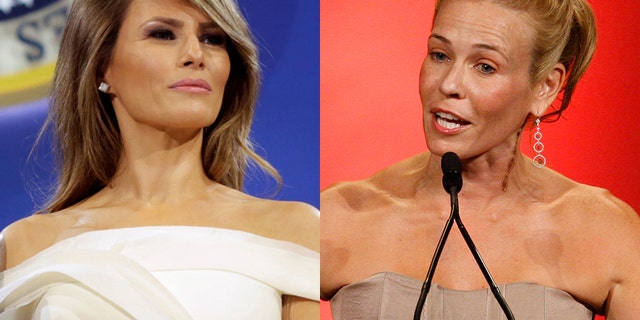 Many people asked if Twitter would consider this an example of abuse or targeted harassment. The company did not immediately respond to a request for comment.
GLAAD did not immediately respond to request for comment.
This is far from Handler's first mishap on social media.
Handler announced she would take a break from Hollywood to focus full time on political activism last October and has sent a series of controversial tweets since the decision was announced.
Last month Handler came under fire for tweeting a vulgar video that mocked White House Press Secretary Sarah Sanders' weight and physical appearance. She was also criticized in November for blaming Republicans for the deadly mass shooting at a Texas church before facts about the shooter emerged. Less than two weeks after announcing she would focus on activism, she mistakenly referred to Rep. Dana Rohrabacher as a woman.
Handler was blasted on social media last year for blaming President Trump for the California wildfires. The outspoken liberal has even called for a military coup to overthrow Trump and mocked first lady Melania Trump for "barely" speaking English.
Handler ended her Netflix series after two rocky seasons because "the past presidential election and the countless events that have unfolded since" have galvanized her, she wrote.
While Netlfix does not provide viewership information, Handler's Netflix talk show was not necessarily as popular as she or the streaming service hoped it would be and there was widespread speculation that the show would have ended regardless of her decision to walk away for political purposes.
Netlfix did not return an email for comment on Handler's tweet.