Celebrity Apprentice: Patricia Velasquez Loses, While Trump Criticizes Mendoza's Man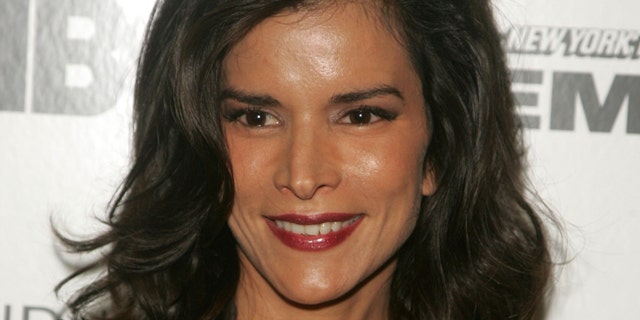 It was a devastating loss for Venezuelan bombshells Patricia Velásquez and Dayana Mendoza on the season premiere of the Celebrity Apprentice Sunday night.
Velásquez, known for her exotic modeling shoots in Sports Illustrated and her acting roles in The Mummy or Ugly Betty, volunteered to be the Women's Team Leader.
Hottest Latinas of 2012 (Sez AskMen.com)
Her efforts to create and sell as many sandwiches for charity fell short to the men's team, despite the many donations that her famous friends gave. Still, Trump spared Velásquez and fired former supermodel Cheryl Tiegs because she didn't "fit in" with the strong personalities.
Fellow Venezuelan cast mate, former Miss Universe Dayana Mendoza, was also a highlight during the show because Trump jokingly criticized her boyfriend.
"Dayana, boyfriends? Lots of boyfriends?" Trump asked Mendoza in regards to the men who came to donate for her. "[Did] they line up around the corner?"
Former Miss Venezuela Loses Battle with Breast Cancer
Then he added: "Is your boyfriend rich or not?"
A flattered Mendoza smiled saying she is a one-man woman.
"One boyfriend," said Mendoza. "His friends, my friends, lots of people came,"
"He's not rich," Mendoza said. "He's rich in his heart!"
Trump told Mendoza that he did not see her relationship flourishing with the big-hearted fella.
"Okay, he's got no chance with you," said Trump smiling. "He's got no chance with you I guarantee it. Does he have an airplane? No. He's finished."
Rio's Spectacular Carnival Parade
Other Latinos who have been a part of "Celebrity Apprentice" in past seasons include: baseball player Jose Canseco, boxer Tito Ortíz and TV Exec. Nely Galán.
"Celebrity Apprentice" is a TV series hosted by business man Donald Trump, where celebrities are split into two teams (men and women) and are given challenges.
Each week, the winning person collects money for the charity of their choice and moves their team forward.
You can reach Alexandra Gratereaux at: Alexandra.Gratereaux@foxnewslatino.com or via Twitter: @GalexLatino
Follow us on twitter.com/foxnewslatino
Like us at facebook.com/foxnewslatino