Candace Cameron Bure's daughter on not getting tempted in Hollywood: I 'owe the way that I am to my parents'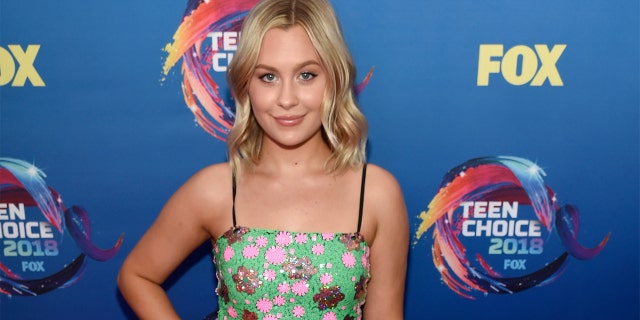 Candace Cameron Bure's daughter, Natasha, may be following in her mom's entertainment footsteps, but she's carving her own path.
Speaking to Fox News, Bure's oldest kid with husband, former professional hockey player Valeri Bure, opened up about finding her passion to perform.
"I think it was something I kind of found on my own," Natasha told us about her career choice. "For a long time, I was really into musical theatre, which is a lot different from film."
CANDACE CAMERON BURE CREDITS JESUS AND THE BIBLE FOR HER HAPPY, 22-YEAR MARRIAGE
Initially, the 20-year-old singer-actress thought she was going to land on Broadway.
"I lived in Florida for a really long time, and over there, there's not a ton of film and production," the former "Voice" contestant recalled. "It's more of a place I guess for modeling, and there's a ton of musical theatre... so I never really saw my mom's [projects] as inspiration, but I think more now than ever, film and TV is something I'm a lot more interested in."
Although she's finding her own bearings, Natasha has looked to her mom for industry advice.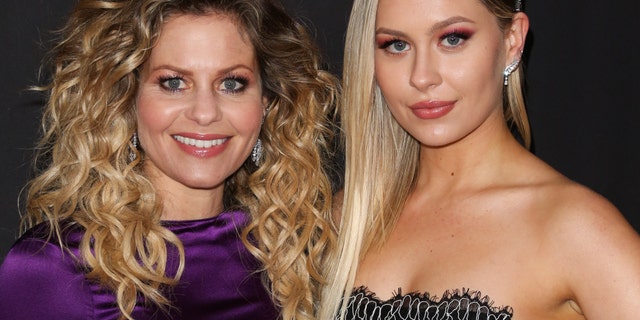 "She's given me the typical talks, but I think more than anything, I've just witnessed a lot of her doing in the entertainment industry — as far as what she does and how she carries herself," Natasha explained, noting that she thinks "actions speak louder than words" and her veteran actress mom is "definitely not the type to come in my room and shower me with advice."
"She knows that I definitely want to be my own person," Natasha added. "But I am the type of person who always asks her because I do want her advice [and] it's also something I want to learn by myself. It's a bit of balance."
When it comes to coping with the temptations of Hollywood, Natasha admits she doesn't get "tempted too much," crediting the way both of her parents raised her.
8 THINGS YOU DIDN'T KNOW ABOUT CANDACE CAMERON BURE
"I really do owe the way that I am to my parents because I was raised in a pretty, I wouldn't say strict household, but I would say, I was definitely guarded and I had a lot of rules," Natasha explained. "I wasn't given an overly excessive amount of freedom where I could just do whatever I want you know just kind of run wild.
"I think because of that I don't really get tempted too much in Hollywood," she continued. "I'm pretty secure in who I am and what I believe in and what I stand for. I literally spend most of the time hanging with my family or by myself at home so I honestly, probably would just give all of that credit to how my parents raised me."
Currently, Natasha is starring in her first-ever feature film, titled "Faith, Hope & Love," which hits close to home.
"Faith has always been a really big part of my life growing up, and it's always been around me and my family," she explained of choosing to be in the comedy-romance film, in which she plays Gia Elpidas, the oldest daughter of a recent widower and all-around "typical teenage girl."
Continued Natasha: "So being a part of a faith-based film is really awesome because it's something that's really important in my life, and so to be able to kind of share that through film, which is also something I'm really passionate about is kind of like the best of both worlds."
Asked if she's ever experienced discrimination in the industry because of her faith — like her mom previously revealed she did — Natasha says that hasn't been her experience.
"Personally, I'm just starting out so I don't that's been my exact experience," she stated, explaining that when her mom was "getting back into acting, there were certain things she wasn't comfortable doing, and the entertainment industry is very cut-throat.
"There's so many things out there, and it's a very hard industry, so I think when she put her foot down on some things, it was definitely hard," she added of the "Full House" alum. "I personally have not experienced that in particular, but I think that if I was offered something that was kind of uncomfortable, I definitely would have the same take on it.
"There's always opportunities, and I think that no matter what as long as I'm sticking to what I believe in and who I am then I think that's one of the most important things."
"Faith, Hope & Love" is currently in theaters.