'Fuller House' star Candace Cameron Bure shares secret for a long marriage: 'Stick with it'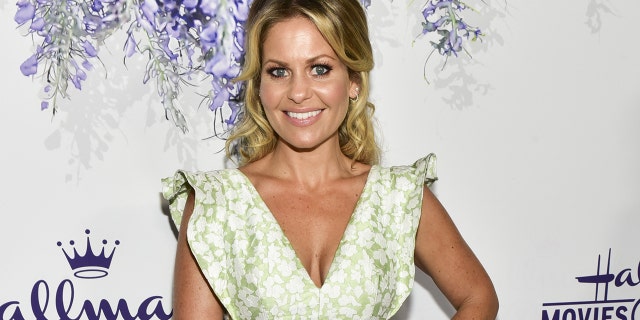 Candace Cameron Bure has been married to husband Valeri Bure for 22 years, and the star recently opened up about how they keep their marriage working after all this time.
Speaking to Us Weekly to promote her new book, "Candace Center Stage," the 42-year-old author joked that her busy schedule helps as she and her former professional hockey player husband, 44, aren't together as often as other couples.
"We're apart a lot," she said. "Because I travel a lot, that's the secret! Because, you know, being away from each other makes the heart grow fonder."
The star clarified that she believes her marriage is "wonderful" and "beautiful," but noted that there are occasional tough times that they just have to power through together.
"You just hang in there and stick with it."
She continued: "You really try to, I always say, put your spouse on a pedestal. And in return, you're hoping, which my husband does, we have the same respect for one another other … and some days neither of us deserve it, but we do it because we honor one another and respect each other. You hang in there, you're always going to come back on the upswing if you're in a low spot."
The couple are parents to three children, Natasha, 20, Lev, 18 and Maksim, 16. In addition to her new book, the former "The View" host is also a cast member on Netflix's "Fuller House," a spinoff to the popular 90s sitcom "Full House," which has run for three seasons on the streaming platform.