Bill Cosby will have access to TV and email while behind bars, prison says
Following Bill Cosby's Tuesday sentencing to three to 10 years in state prison for drugging and sexually assaulting Andrea Constand, the disgraced comedian is now at SCI Phoenix in Collegeville, Pa.
Amy Worden, press secretary for the state's Department of Corrections, explained to Fox News the nature of Cosby's arrangements at the new maximum security state prison, located about 30 miles northwest of Philadelphia.
Cosby's single-occupant cell is "7 feet by 13 feet and the ceiling is 10 feet tall," Worden told Fox News on Wednesday.
She continued: "Although SCI Phoenix is a maximum security prison, the amount of time that inmates are allowed out of their cell is contingent on the area of the prison facility where they are being housed."
BILL COSBY ACCUSER JANICE DICKINSON SPEAKS OUT AFTER HIS SENTENCING 
According to Worden, Cosby, now known as Inmate No. NN7687, will have "access to a game room and exercise room."
In addition, he "will be able to purchase his own television, radio and tablet so that he will be able to receive email, music and books," Worden said. "These are possessions that inmates are allowed to have."
Currently, Cosby is in a cell near the infirmary, however, and according to Worden he "will likely be moved to general population at some point."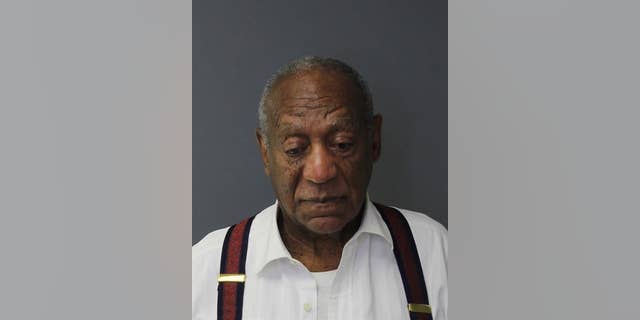 "He is a bit of an unusual circumstance because he is a high-profile inmate and he's being kept in a certain part of the facility," she explained.
Worden also noted that the facility "already houses a number of inmates with blindness or deteriorating eyesight." Cosby is legally blind and uses a cane.
"They certainly make accommodations for inmates with numerous disabilities," she added.
Worden went on to explain that as of right now Cosby is "labeled as an unclassified inmate" and "for the first 10 days can only receive visitation from his lawyers and any religious advisors." However, eventually he can have up to 50 people visit him.
"When inmates are brought into the facility, they go through a battery of tests for programming needs, mental health, etc. and that can take several weeks," she explains. "During this classification an inmate's access to certain things are different."
BILL COSBY FOUND GUILTY OF SEXUAL ASSAULT: A LOOK AT THE CASE
Worden also spoke to the perception many people have of prison which can be inaccurate based on what is often depicted on television. She noted that since SCI Phoenix is a newer facility, inmates are given access to much more resources that can aid in their rehabilitation programs.
"Of course, Mr. Cosby will be able to receive commissary as well for snacks and things of that sort," she said.
BILL COSBY'S PRISON SENTENCE: SOCIAL MEDIA USERS REACT 
"And yes, inmates are allowed to have a television – though at this point in the classification, Mr. Cosby won't be able to buy his own TV yet," Worden explained. "Once he's been classified he'll be able to buy a television and snacks."
The former television star, who traded on a squeaky clean, fatherly image, was sentenced after being found guilty of three counts of felony aggravated indecent assault in April in one of the most widely publicized trials in modern history.