Aubrey Plaza talks about sexuality, comes out as bisexual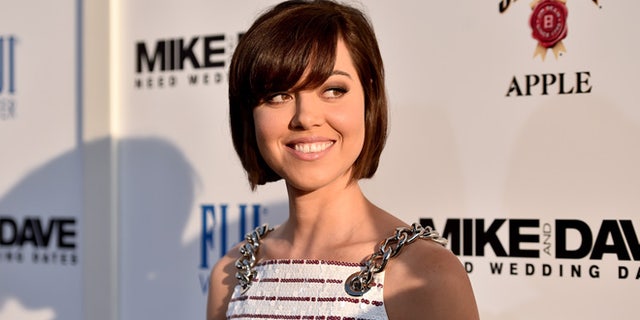 NEWYou can now listen to Fox News articles!
Aubrey Plaza is both a lady lover and a man lover.
The "Mike and Dave Need Wedding Dates" actress sat down with gay magazine "The Advocate" recently and revealed that she swings both ways.
"I know I have an androgynous thing going on, and there's something masculine about my energy. Girls are into me — that's no secret. Hey, I'm into them too," the 32-year-old actress said when asked if women come on to her often. "I fall in love with girls and guys."
Plaza, who is part Puerto Rican, said that growing up in a very Irish Catholic, Republican area in Delaware, she relied on her community theater that taught her that it's OK to stand out and "let your freak flag fly." She said it helped that her family has also always been very open-minded.
"I have a gay aunt and a gay uncle, and I grew up thinking that everyone had a gay aunt or uncle. My younger sister is a lesbian, so it's just in my blood, I guess," she told the magazine.
Plaza said she is well aware of her huge LGBT fan-base and that it "makes sense" to her.
"I feel like I operate in an old-school way that only gays truly understand. So for me it's the ultimate compliment. My tastes are like an older gay man's, and I think that's who I really am," she said. "Like, I grew up obsessed with Judy Garland, and I was also obsessed with how much she meant to her following."
The interview with "The Advocate" came just days after admitting on "Watch What Happens Live" that she had past lesbian experiences.
Like us on Facebook
Follow us on Twitter & Instagram