Actress Aubrey Plaza reveals she's had lesbian experience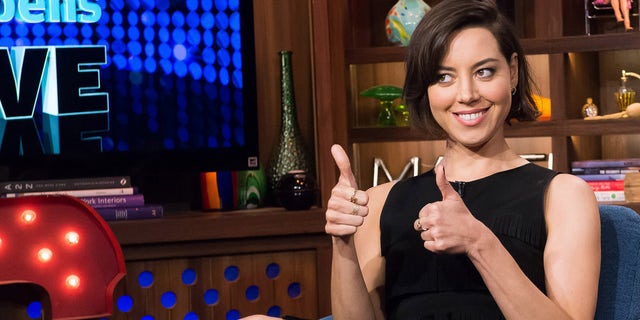 Nobody is safe when they visit Andy Cohen's "Watch What Happens Live," and actress Aubrey Plaza found that out.
The "Mike and Dave Need Wedding Dates" actress appeared on the show this week, and, while playing a game of "Plead the Fifth," she admitted to having had a lesbian experience.
Plaza, who is part Puerto Rican, was asked three pre-recorded questions by her costar in the movie, Anna Kendrick, and the writers of the book the movie was based on, brothers Mike and Dave Stangle. Only one of the questions could Plaza opt out of answering.
First, Mike Stangle asked if she would rather have a sex scene with Robert De Niro or another costar, Zac Efron. The 32-year-old Plaza, who already had a sex scene with De Niro in "Dirty Grampa," answered that the Oscar-winner was her choice. Sorry, Zac.
The next question came from Kendrick, who asked Plaza about her time as an intern at "Saturday Night Live." Which cast member was the "biggest douche" to the interns? A hesitant Plaza decided to plead the fifth – which meant that she had to answer the final question.
That one was posed by Dave Stangle, who pointed out that Plaza had an on-screen kiss with Amy Poehler on "Parks and Recreation." which naturally led to the question of "Have you ever 'dipped into the lady pond'?"
Plaza answered with a simple, "Yes," but did not elaborate at all.