'Alaskan Bush People' star Noah Brown welcomes first child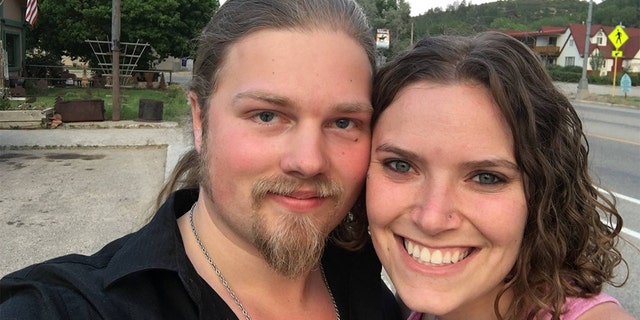 The "Alaskan Bush People" cast is celebrating the arrival of a new family member.
Noah Brown, who's the youngest son of Billy and Ami Brown, along with wife Rhain Alisha, welcomed their son Elijah Connor Brown into the world on Jan. 26. The baby boy weighed 7 pound, 5 ounces, and measured 20 inches.
"Rhain and I are thrilled to announce the arrival of our son Elijah Connor Brown. Mom and son are healthy and happy — he's already working on his howl! Rhain is a wonderful mother already, I am truly in awe of her and we are both very grateful and excited to welcome him to our family," Noah told People magazine exclusively.
'ALASKAN BUSH PEOPLE' STAR CANCER-FREE AFTER BEING GIVEN 3 PERCENT CHANCE TO LIVE
Elijah is the first grandchild for the Browns.
"The day is finally here — we're grandparents!" Billy added. "Ami is over the moon and we all feel so blessed. We can't wait to meet the handsome young man and have them all back on the mountain soon."
It's an especially celebratory day for Ami, the family matriarch, who is a survivor of Stage 3 lung cancer. She was diagnosed in 2017 and endured multiple rounds of treatment before being declared cancer-free in late 2018.
'ALASKAN BUSH PEOPLE' SENTENCED TO JAIL TIME
Noah and Rhain married six months ago and live near his parents in Washington state.
Something else the Browns are celebrating is the return of "Alaskan Bush People" for Season 9 on Sunday, March 3 at 10/9c on Discovery.
"After a year of hardship, the Browns are ready to make their long-awaited return to the wild," the network announced. "With over 400 acres of raw wilderness in the Pacific Northwest, the family faces new challenges – from severe weather to re-building their homestead in unfamiliar surroundings – that will make their bond stronger than ever."