9 things you didn't know about Miley Cyrus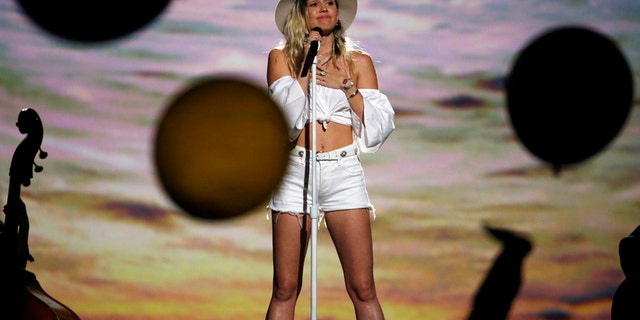 Miley Cyrus entered the spotlight at 11-years-old with Disney's hit show "Hannah Montana." The starlet has been in the headlines ever since.
At 19-years-old, Cyrus got engaged to her co-star from "The Last Song," Liam Hemsworth, and the two split up 2013. In the interim, Miley stripped down, gyrated, dated women,and spoke publicly about her love for marijuana.
Recently, however, she has reunited with Hemsworth, confirmed they are engaged once again and seriously cleaned up her act. Cyrus revealed she's sober and debuted new music in May. What else is there to know about Miley? Plenty. Here are some little-known facts about the megastar:
1. The "Hannah Montana" movie makes her cringe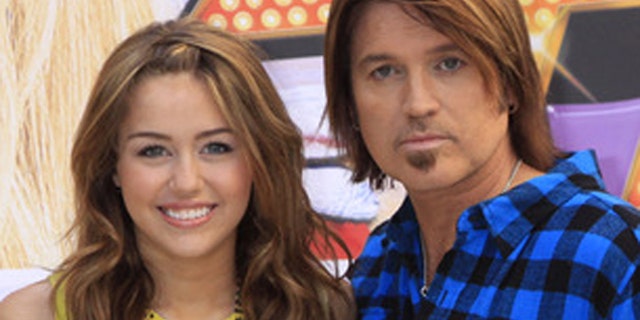 Cyrus revealed in radio interview with 95.5 PLJ that her mom watches the flicks she starred in, but Miley isn't one to join in on the viewing parties.
"My mom watches 'The Last Song' on airplanes all the time and I'm like 'Mom, you can't do this in public places where you sit on an airplane and watch. And then she says, 'I got the 'Hannah Montana' movie, and I was crying at the end.'
"I can't watch it I kinda cringe a little bit," Miley added. "It's so weird because I think I just turned 16 so it's just so weird to see yourself going through those awkward stages."

2. She's camera shy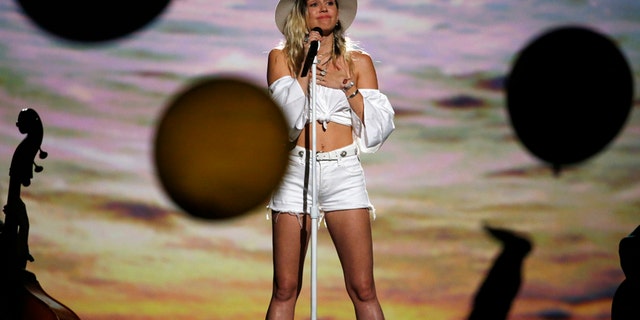 Miley went through a phase where she stuck her tongue out in almost every single snap she took. Why? She revealed to Ellen DeGeneres she posed that way because she actually doesn't like being in pictures.
"I really don't like taking pictures. I feel very uncomfortable taking pictures and so it's like a nervous habit because it just seems so awkward to take a picture, I don't know how to do it… it just feels more comfortable."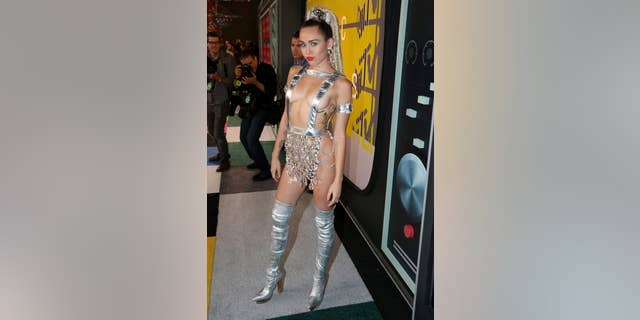 3. She won't listen to her own music
Cyrus, 24, has released five albums, and each one has shown a different side of the star. She revealed in an interview with the Zach Sang Show that she doesn't like to look back.

"Every time I make a record, I forget what the last one was, just because I don't listen…that would be weird if I was at home rocking out to the 'Dead Pets' or 'Bangerz' all the time. Once I'm done touring, I don't listen to my music very much, and so I think I get so far away from the last project and I honestly can't remember the 'Hoedown Throwdown.' I think I grow so much I forget what even the last sound was so I don't hold myself back…"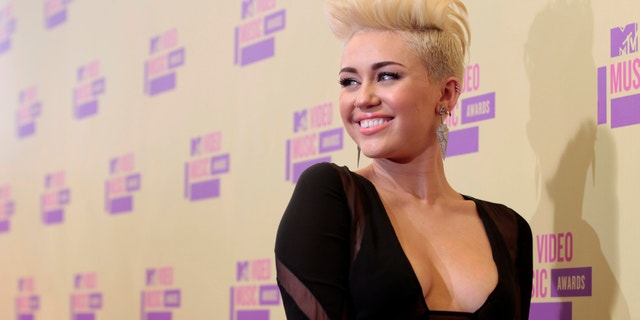 4. Her pigs are treated like royalty
It is no secret that Miley is obsessed with animals. She grew up on a farm in Nashville, and is constantly sharing social media snaps of her pets. On her farm in Malibu, she has seven dogs and two pigs.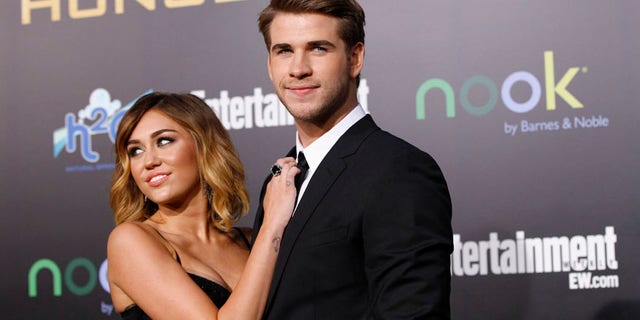 "Everyone laughs at me for doing spa treatments on the pigs," she said in an interview with 95.5PLJ. "They love to do a coconut oil mask and pig skin is very dry so you have to always keep it moisturized."

5. Don't let her behind the wheel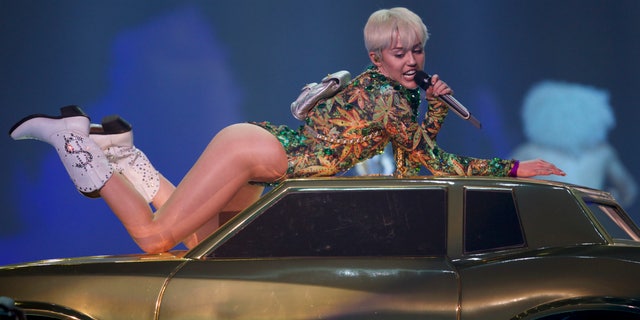 She told Billboard that she is not an A-plus driver.
"I am a really awful driver and Liam never lets me forget I should not be allowed to drive," she revealed to the magazine.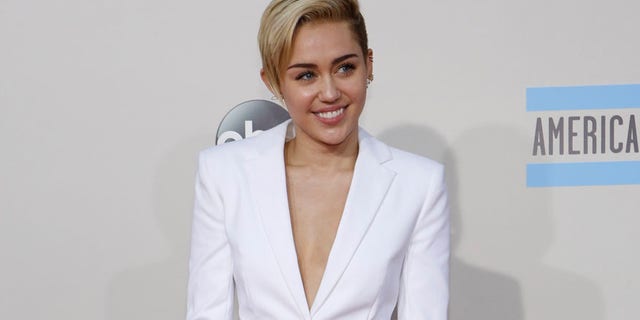 Cyrus got her license at 16. According to E! News, a private driving teacher taught her how to drive. Maybe she needs a refresher?

6. Miley isn't interested in reading what people have to say about her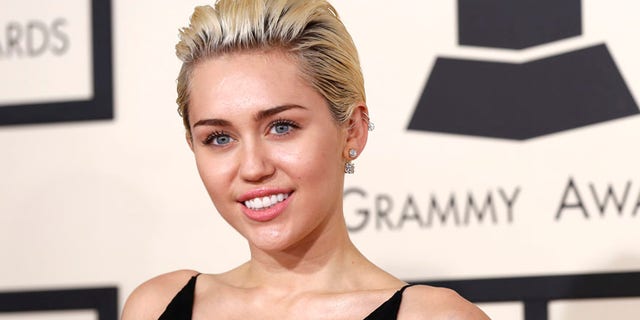 Cyrus' younger sister, Noah, has recently broken into the music scene. Noah said in an interview with Skavlan that Miley prepared her for the road ahead.
"Miley taught me to not read comments ever. And I think that's the best piece of advice I've ever gotten really. I was really bad at that. And not to Google yourself. I don't read comments and I don't look myself up."

7. Miley has over 30 tattoos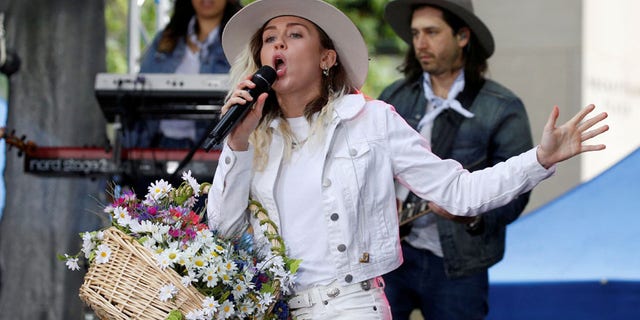 It is hard to keep track of the starlet's body ink because she has more than 30 tattoos, according to People magazine. The star has tatted up on her arms, rib cage, fingers, foot, leg and even her mouth. Some of Miley's ink has serious meaning and pays tribute to her dogs, her family and Michael Jackson.
8. Miley's childhood sibling rivalry
Miley told Jimmy Fallon that when she was growing up, she got physical with her siblings.
"I went one time to Florida with my family and it didn't go well because we fist fought the entire way, and my dad promised he would never take us on another vacation again, and he's a man of his word. He never did because it was so miserable. My brother and I were fighting so hard—this is some hillbilly stuff. He locked us out of the car on the side of the freeway and said we needed to figure it out. So we had to battle until one of us lost.

9. Miley is no fan of her hit tune
When Miley released "Wrecking Ball" in the summer of 2013 it quickly became the biggest radio hit. But she admitted to 103.5 KTU that she can't stand to perform the song anymore.
"'Wrecking Ball'…Sorry guys... I'll do it but I don't love it. When you are so stoked on something you are so happy then you have to go sing a song that is about a big bummer. And then I can never live down that I licked a sledgehammer."