Woman who kept up anti-nuclear protest outside White House for more than 30 years dies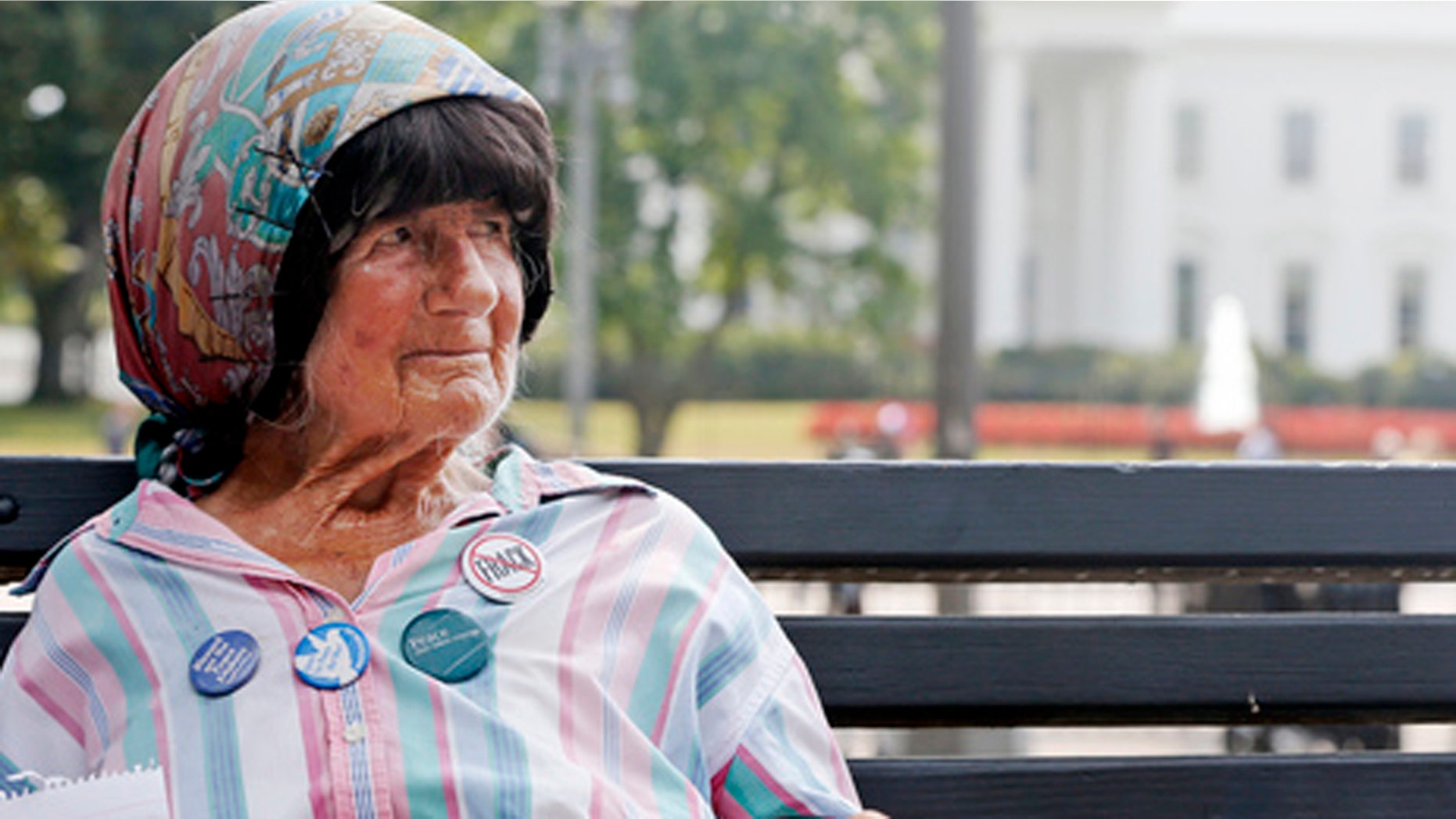 The woman who became a Washington D.C. fixture by maintaining an anti-nuclear proliferation protest outside the White House for more than 30 years died Monday.
The Washington Post first reported the death of Concepcion Picciotto at a housing facility operated by a nonprofit that supports homeless women. Picciotto's precise age was not known, but she was believed to be around 80 years old.
Picciotto, along with husband and wife William and Ellen Thomas, was the face of the protest vigil, which was stationed in Lafayette Park and was seen by hundreds of thousands of tourists and other passersby.
Born in Spain, Picciotto emigrated to the U.S. in 1960 to work as a recptionist at a Spanish embassy office. She fell in with Thomas, the founder of the peace vigil, in 1981 after a protracted dispute with her ex-husband over custody of their adopted daughter.
In recent years, the Post reports, Picciotto dealt with repeated health problems and occasional confrontations with U.S. Park Police. Picciotto's tent and handmade signs were removed twice by police when they were left unattended. Both times, the vigil was restored.
"They want to keep the issue of nuclear proliferation and its potential terrible consequences before the public," District of Columbia Congressional Delegate Eleanor Holmes Norton said of the protesters in 2013. "And they have chosen a prime spot to do it ... We won't ever know what the success is, because it doesn't have a specific end of the kind we are used to."