Wisconsin fugitive Joseph Jakubowski pleads not guilty to federal charges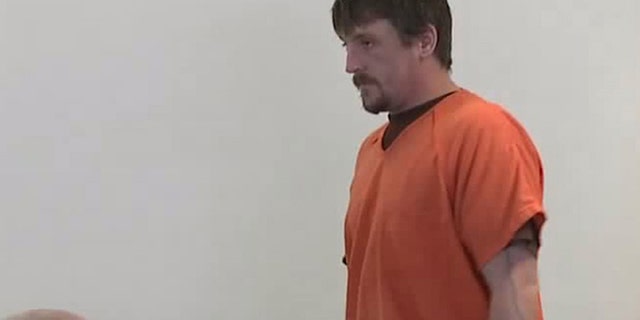 NEWYou can now listen to Fox News articles!
Joseph Jakubowski was arraigned in federal court on Tuesday morning, April 25th, and he pleaded not guilty to federal charges alleging he stole 18 firearms and two silencers from Armageddon Supplies in Janesville on April 4th, and for being a felon in possession of firearms. A federal trial date was set for September 25th. Jakubowski also appeared in court in Rock County Tuesday afternoon for his preliminary hearing on three state charges.
Jakubowski didn't stand as Magistrate Judge Stephen Crocker entered the court, nor did he speak during the brief arraignment. Not guilty pleas were issued on Jakubowski's behalf.
Jakubowski stands accused of burglarizing a gun store in Janesville, torching his own vehicle, and mailing a manifesto to President Donald Trump apparently threatening public officials, schools and churches — before vanishing — setting off a 10-day, nationwide manhunt.
Jakubowski faces the following charges at the state level:
Burglary — arm self with dangerous weapon
Theft — Written lease – special facts
Possession of burglarious tools
Cash bond has been set at $30,000 — $10,000 on each of the three charges he faces out of Rock County.