Who killed 'Mr. Earl'? Fear grips small Alabama town one year after unsolved murder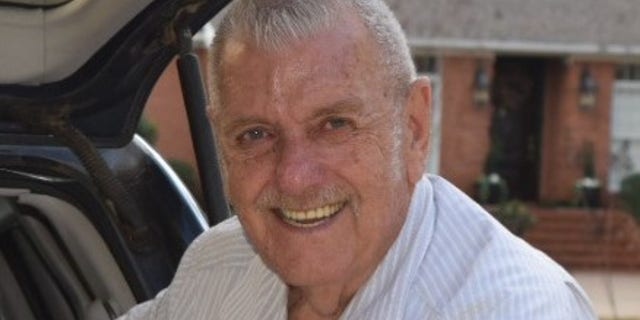 Rutledge, Alabama — population 450 — is the archetypal small town, a place with one general store where families have known each other for generations and few lock their doors.
So when Earl Cosby, a beloved car salesman, was murdered last year inside the dealership he opened in the mid-1960s, residents of the community, some 50 miles south of Montgomery, were paralyzed by fear, wondering who killed the 78-year-old grandfather, and why.
Since his murder on June 13, 2016, no arrests have been made and no suspects named, prompting Cosby's son and the town mayor — a retired senior chief petty officer with the U.S. Navy — to plead to the public for help.
"Everyone here knows everybody," Rutledge Mayor Steven Phillips told Fox News. "You could be going to church with the killer or passing him in the grocery store — you have no idea."
"People are anxious. We want answers," Phillips said. "There's been a lack of progress in this investigation."
Cosby — affectionately known as "Mr. Earl" — was a man of routine. On most mornings, he'd prepare a bowl of oatmeal inside his home — some 50 feet from the tiny dealership he kept in the back of his property — before working until around 5:30 p.m.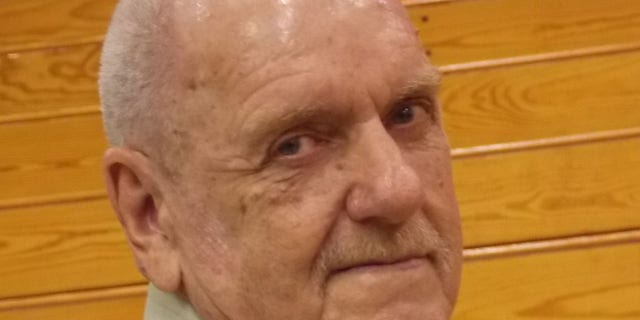 When Cosby's wife could not find him on the evening of Monday, June 13, 2016, she called her son, Brent, who lives 45 miles away in Andalusia with his wife and four sons.
When Brent arrived at his father's home, he made a peculiar observation: The lights inside the dealership were off and the door was locked, but the air conditioning unit was still running. When the younger Cosby managed to break into the office around 8 p.m., he found his father lying face down on the floor next to his desk in a pool of blood.
"Blood was all over the back of his shirt. It was a lot. I called 911 and I started CPR, but he was already dead," Cosby told Fox News.
Authorities later said Cosby died of a single gunshot wound to the back of the neck by a small caliber handgun and likely had been deceased for three hours before he was found, according to his son. There were no apparent signs of a struggle and a box with some $1,500 worth of tools was left untouched inside his father's office.
Three items, however, were reported missing: Cosby's wallet — which his family said rarely contained much cash — a 40-year-old pocket knife Cosby kept on him, and the key to a 2005 Nissan Ultima parked outside the office.
"I suspect it was more than one person, and I think my dad knew them," Cosby said. "He probably didn't see it coming because he would have fought back."
"He didn't have a single enemy," the son added. "He knew everyone in Crenshaw County. He could tell you the family tree of every family."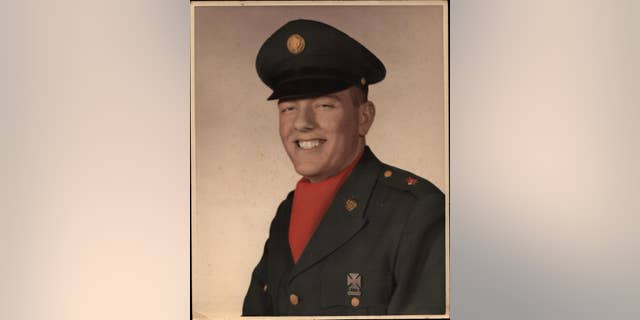 Rutledge is without its own police department and relies instead on the Crenshaw County Sheriff's Department.
In an interview Thursday, Sheriff Mickey Powell described the case as "very active" and refuted claims that little progress has been made in the investigation.
"We are still working several leads in this case," Powell told Fox News. "It's taking longer than we would like, but there's nothing we can do about that."
Powell said forensic evidence was taken from the crime scene but he declined to elaborate on the nature of the items. Authorities also have been combing through Cosby's cell phone records for any suspicious calls made around the time of the murder.
"It's personal for me because Mr. Earl was a real good friend of mine," Powell said. "I wish we could give the family closure today."
Powell encouraged members of the public to call the sheriff's office with any tips they might have.
"There's somebody out there who knows a lot," he said, adding that a $15,000 reward is being offered for any information leading to an arrest in the case.
Cosby was known around town as a kind man who was spry for his age and who would slip Juicy Fruit gum to the children at church every Sunday after service.
"My dad didn't view himself as 78," Brent Cosby said. "He was young at heart and he had a great relationship with all of his grandkids."
"He would have done anything in the world for you — he was a real good guy," Phillips added. "We want justice for him."
Anyone with information about the death of Earl Cosby is urged to call the Crenshaw County Sheriff's Department at 334-335-4850.