Washington state sees 12th feline mutilated amid fears of a serial cat killer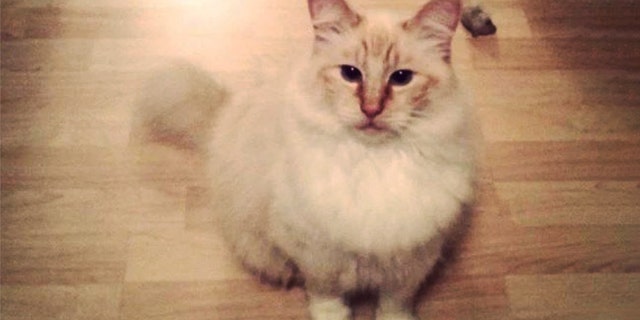 A dozen cats have now been found mutilated in Washington state with the latest being found in Thurston County.
The feline was found behind a business on Tuesday in Olympia, KIRO-TV reported. A forensic exam confirmed that the cat's injuries matched the "specific mutilations of previous 11 cats" who were maimed.
The county's Joint Animal Services previously told Q13 Fox that many of the cats, found in Olympia, Lacey and Tumwater over the last six months, have been cut open from their stern to genitals with their spines removed.
The cats are "usually left in public places after they are killed," according to non-profit animal organization Pasado's Safe Haven.
The sheriff's office said Wednesday that two more cats were found in Thurston County — one around 8 a.m., and the other around 6 p.m.
People have been coming across mutiliated cats in Washington state since February. Officials have said the first seven discovered appeared to have been killed by the same person, believed to be a serial cat killer.
SERIAL CAT KILLER? 7 FELINE DEATHS IN WASHINGTON MAY BE LINKED, INVESTIGATORS SAY
The ninth cat found — an 11-year-old named Midnight — went missing on Aug. 19 and was found the next day. Officials said the cat was beaten and sliced open, with "several internal organs removed."
Midnight's owner told Q13 she "found him on his birthday gone, so sad. ... He was totally strewn out, flat as a pancake."
Olly, a seventh cat, who was found dead on Aug. 3, reportedly fought back against her attacker. Animal services said they collected DNA samples from underneath the cat's claws and sent them to a crime lab to check for the possible DNA of whoever killed her.
A reward for information leading to the arrest of the suspect has increased to $30,000. The Thurston County Sheriff's Office (TSCO) assigned a detective with the major crimes unit to the case in an effort "to solve this disturbing serial crime spree."
"TCSO is extremely concerned that such a predator/s is lurking and committing such vile crimes within our community," the sheriff's office stated. "TCSO will expend every available resource to solve these serial crimes and bring the perpetrator to justice."