Virginia woman holds onto hood of moving vehicle, video shows
A Virginia Beach, Va., woman was taken for the ride of her life — and it was all caught on camera.
In a video posted to Facebook Thursday by Alex Lindbergh, a woman is seen holding on to the hood of a moving car. The woman on the hood screams at the driver filming to call the police.
WASHINGTON ROAD RAGE: SUBARU RAMS JEEP THREE TIMES FOR PASSING ON SHOULDER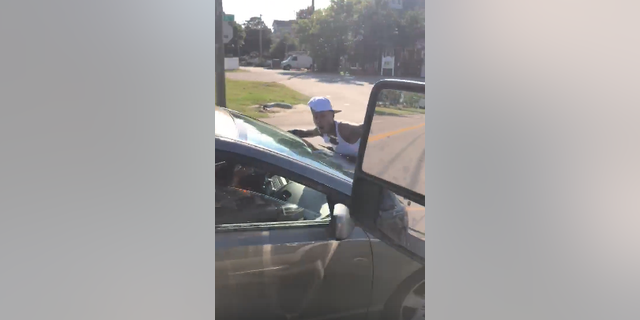 The woman on the hood, according to ABC 13, told police she was assaulted by the woman driving the car she was holding onto. The two women reportedly know each other, but it wasn't immediately clear what they were arguing about.
Both women are being considered as suspects, with police classifying the event as "a mutual aggressor issue," ABC 13 reported.
No one was injured in the incident, according to ABC.