Video Shows Ohio Cop Grow Irate During Arrest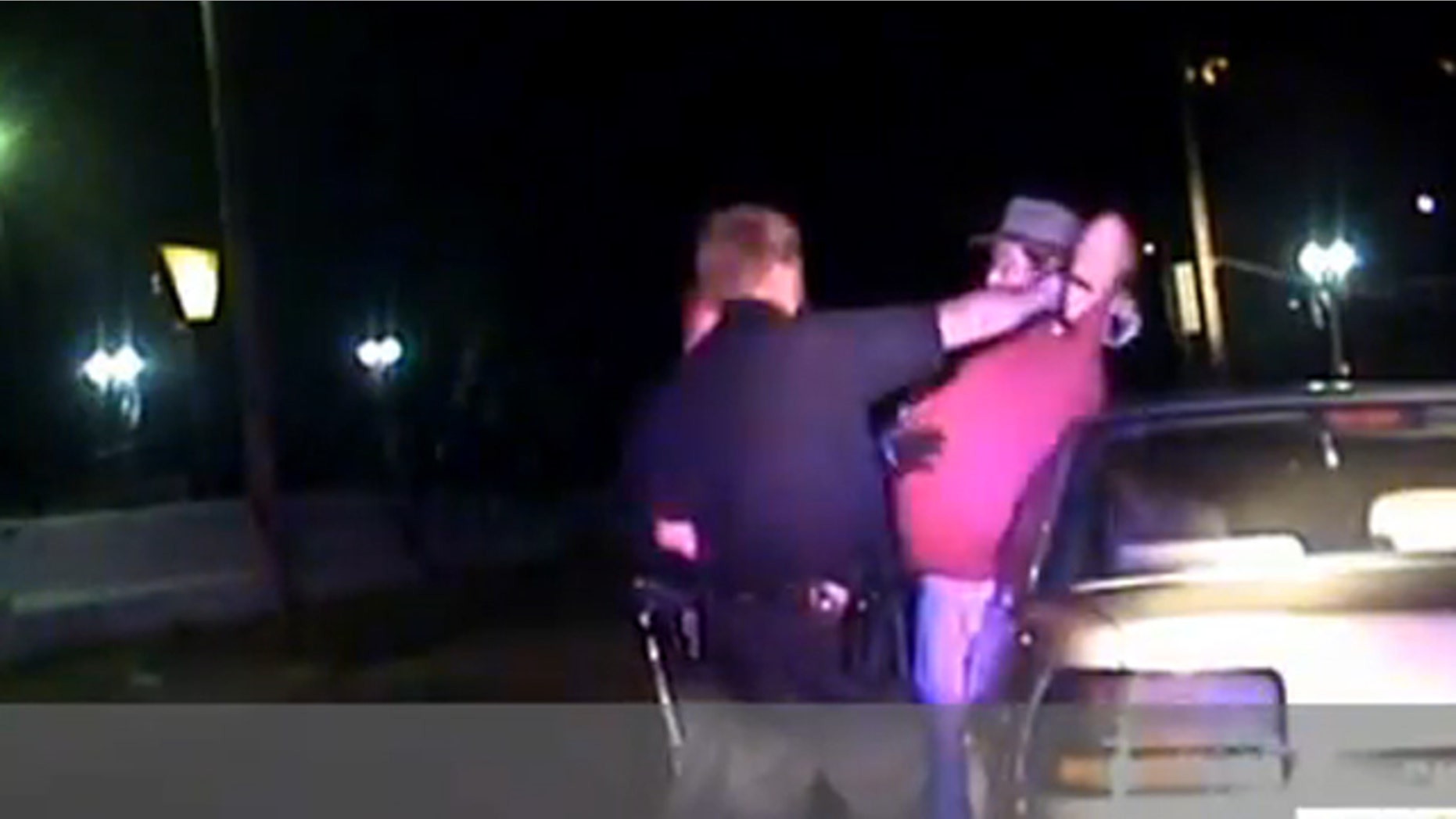 An Ohio police officer is being widely criticized for a threatening rant caught on his dashboard camera during a recent arrest.
The June 8, 2011 video, which was obtained by a gun rights group, shows a Canton police officer grow irate after he indicates that the driver of a stopped vehicle waited too long to inform him of his concealed gun, even though he had a proper permit to carry it.
"I could blast you right in the mouth," the officer said. "I am so close to caving in your God d--- head."
"It's how f---ing cops get killed."
Once inside the police car, the officer continues the rant, saying, "I tell you what I should have done. As soon as I saw your gun, I should have taken two steps back, pulled my Glock 40, and just put 10 bullets in your ass and let you drop. And I wouldn't have lost any sleep."
The Canton Repository identified the police officer as Daniel Harless and reported that he was placed on administrative leave in June, and has most recently been on sick leave. The department is investigating the incident.
Approaching a car is one of the more stressful tasks a police officer can perform. Some states, like Ohio, have laws that mandate prompt notification of a concealed carry permit when stopped by police.
In this case, the driver William Bartlett, who had the permit for a month, appears to make attempts in the video at telling the police officer about his weapon, but is cut off by the arresting officer, his lawyer said.
He was arrested and charged with both a traffic violation and failure to notify a police officer about a concealed weapon, two misdemeanors, Timothy Bellew, his lawyer, said. He was released the same night.
Bellew provided Ohioans For Concealed Carry, a group in which he's a member, with the video of the arrest because he said that it vindicates his client.
"You see on at least two occasions my client tries to inform the cops about his concealed weapon, but get's cut off," he said. "And then he goes off very unprofessionally."
Chris Harben, the compliance coordinator for Ohioans For Concealed Carry, said the group has many members in law enforcement and none said the cop handled the situation correctly.
Canton Police Chief Dean McKimm was also critical of the actions seen in the video.
"I think it's important for citizens to understand that the behavior demonstrated on the video is wholly unacceptable, and it violates many of our rules, our regulations and standards we demand of our officers," McKimm said, according to The Repository.