US soldier charged in WikiLeaks case admits making noose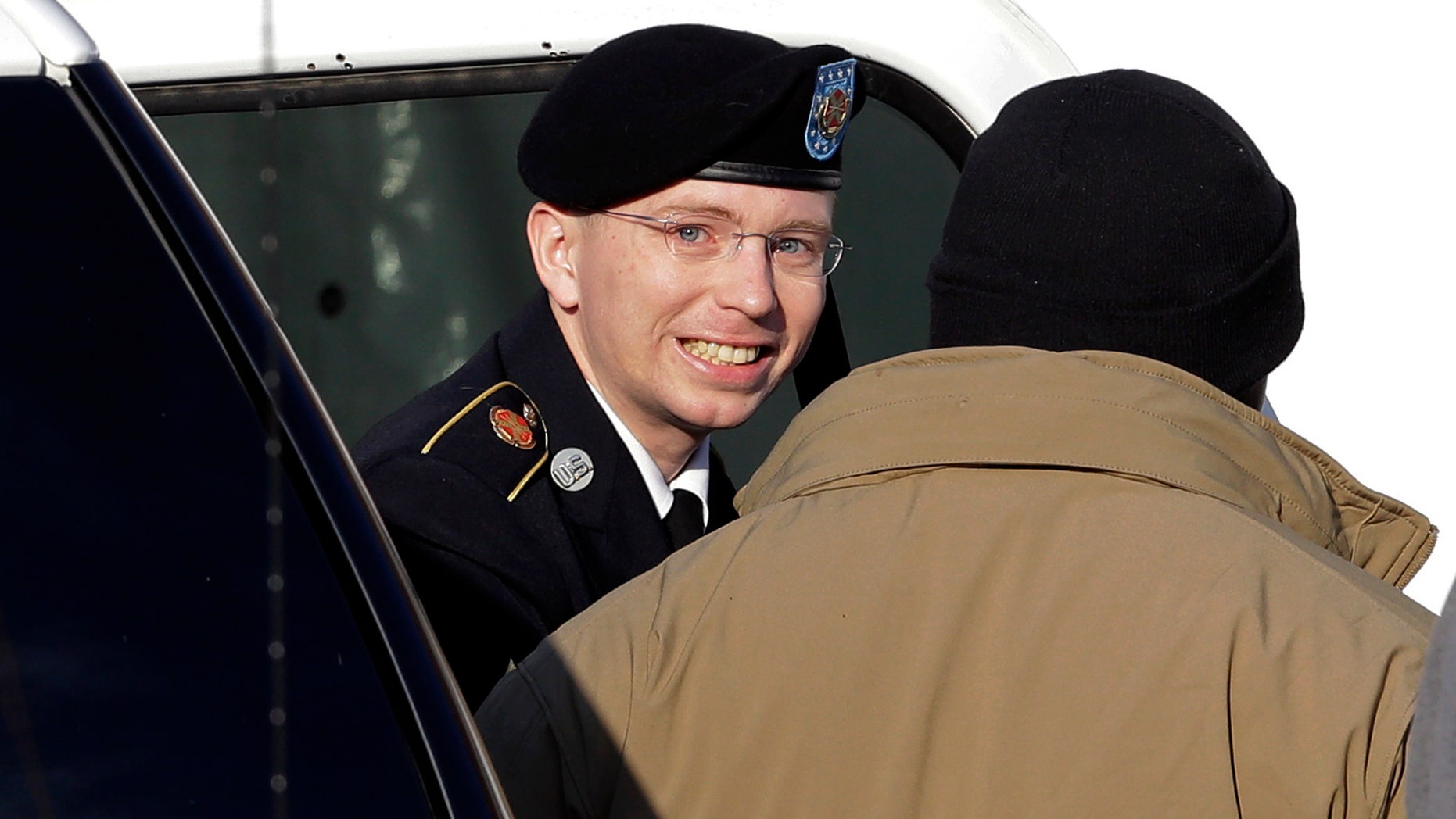 FORT MEADE, Maryland – A U.S. soldier charged with leaking classified material to WikiLeaks says he tied a bedsheet into a noose while considering suicide during his pretrial confinement.
Bradley Manning testified Friday during a pretrial hearing, his first public comments since his 2010 arrest. He is seeking dismissal of his case, claiming he was illegally punished by being held for nine months in restrictive conditions designed to prevent self-harm.
Manning testified under cross-examination that he made the noose in Kuwait before he was moved to a Marine Corps brig in Virginia.
He arrived at the brig classified as a suicide risk. Eight days later, he was upgraded to the less restrictive "prevention of injury" status.
Manning maintains that neither designation was appropriate because he didn't feel like hurting himself after leaving Kuwait.
U.S. military prosecutors were going face-to-face for the first time Friday with the soldier charged with sending hundreds of thousands of classified documents to WikiLeaks in the biggest security breach in the country's history.
In his first public comments since his arrest in 2010, Bradley Manning testified Thursday in support of a defense motion saying his confinement for nine months at a Marine Corps brig was so harsh that his case should be dismissed.
Manning said the security measures were absurd. They included forcing him to surrender his underwear at night and be locked up 23 hours a day.
Prosecutors in the pretrial hearing aim to show that his jailers believed Manning needed to be kept in maximum custody with extra precautions to prevent him from killing or hurting himself.
The military judge on Thursday accepted the terms under which Manning may plead guilty to eight of the 22 charges he faces. Under the offer, Manning would plead guilty to certain charges as violations of military regulations rather than as violations of federal espionage and computer security laws. The offenses would carry maximum prison terms totaling 16 years rather than 72.
The judge hasn't formally accepted the pleas but has indicated she will consider them at a hearing starting Dec. 10.
The pleas would include admissions that Manning sent WikiLeaks classified memos, Iraq and Afghanistan war logs, Guantanamo Bay prison records and a 2007 video clip of a U.S. helicopter crew gunning down 11 men later found to have included a Reuters news photographer and his driver.
The government could still prosecute Manning for all 22 counts he faces, including aiding the enemy. That offense carries a maximum penalty of life in prison.
Manning on Thursday described his solitary stay in the military brig, which included suicide prevention bedding and sometimes having all his clothing, eyeglasses and reading material removed from his cell.
"It was pretty draining," Manning said under questioning by defense attorney David Coombs.
The measures occurred after he told jailers -- out of frustration, he said -- that if he really wanted to hurt himself, he could have done so with his underwear waistband or flip-flops.
Before receiving a suicide prevention smock, he was forced to stand naked at attention one morning for a prisoner count, he said.
"I had no socks, no underwear, I had no articles of clothing, I had no glasses," he said.
Manning said he got so used to leg irons and being locked up 23 hours a day that when he was finally transferred to medium-security confinement at Fort Leavenworth, Kansas, in April 2011, he felt uneasy moving freely around the cell block.
The 24-year-old looked nervous but animated Thursday, often speaking in emphatic bursts, swiveling in the witness chair and gesturing with his hands.
Only after watching two videos of himself speaking to his guards while wearing only his boxers -- the first video shows him surrendering his clothes -- did his voice waver.
"It brings that back, the fact that I was there," Manning said of the video.