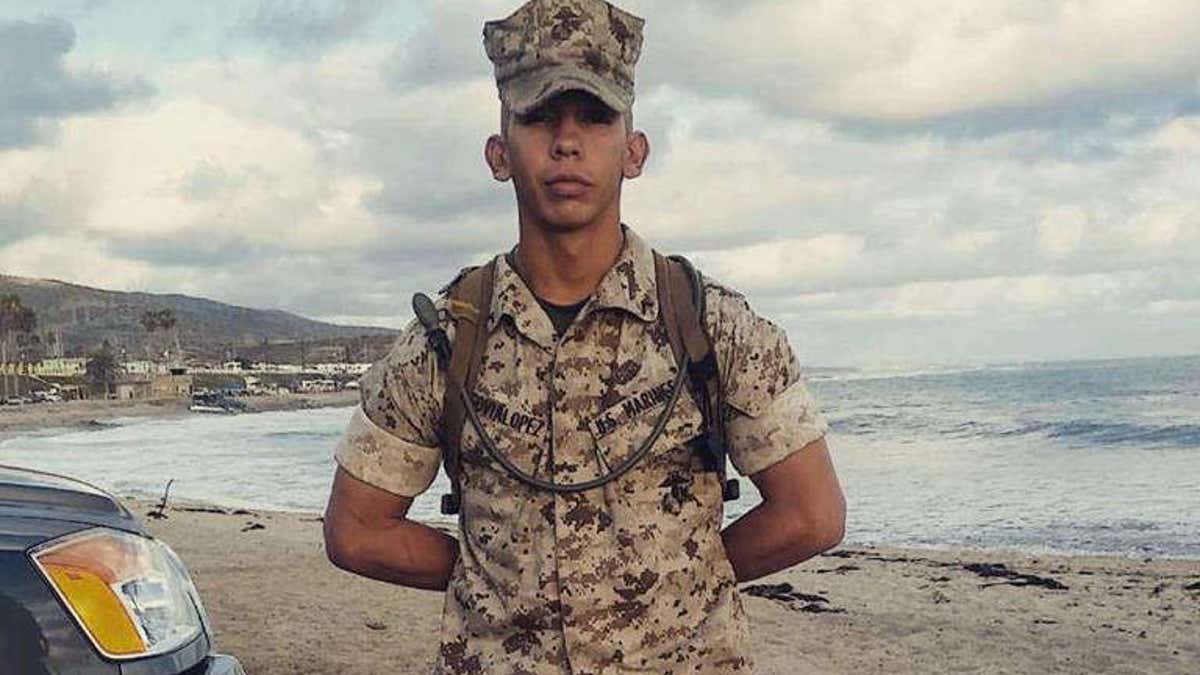 LOS ANGELES – A 19-year-old U.S. Marine shot in the head while on weekend leave in Los Angeles has died and police are searching for suspects, authorities said Tuesday.
Lance Cpl. Carlos Segovia Lopez died at a hospital Monday night, according to coroner's spokesman John Cades.
The young Marine had been on life support since he was found Friday night slumped over in the driver's seat of his car in South Los Angeles.
No suspects were identified and investigators did not have a motive.
Officials named the victim as Carlos Segovia Lopez, but a family friend, Claudia Perez, referred to him as Carlos Segovia.
"We ask everyone to please keep his family and Carlos in your thoughts and prayers during this difficult time," Perez posted to Facebook on Tuesday morning.
Perez told the Los Angeles Times that the Marine was visiting family and friends while on leave from Camp Pendleton near San Diego.
The Marine had spent time with his girlfriend and was on his way to Perez's home, where he usually stays while in Los Angeles, when he was struck by gunfire, she said.
A vehicle pulled up beside the Marine's car, and at least one person opened fire, striking him once in the head, LAPD Officer Norma Eisenman said Monday. He was not in uniform.
Police contacted the U.S. Marine Corps, which in turn notified his family.
He was born in El Salvador and came to the U.S. with his mother. Both are U.S. citizens, Perez said.
He joined the Marines about six months ago.
"The overwhelming support and prayers we witnessed in support of this young man are a testament to the mighty son, friend and warrior that he was," the Marine Corps said in a statement.
It went on to say his "unselfish and honorable legacy will live on in our Corps. Once a Marine, always a Marine."