U.S. Woman Facing Somalia Terror Case Arrested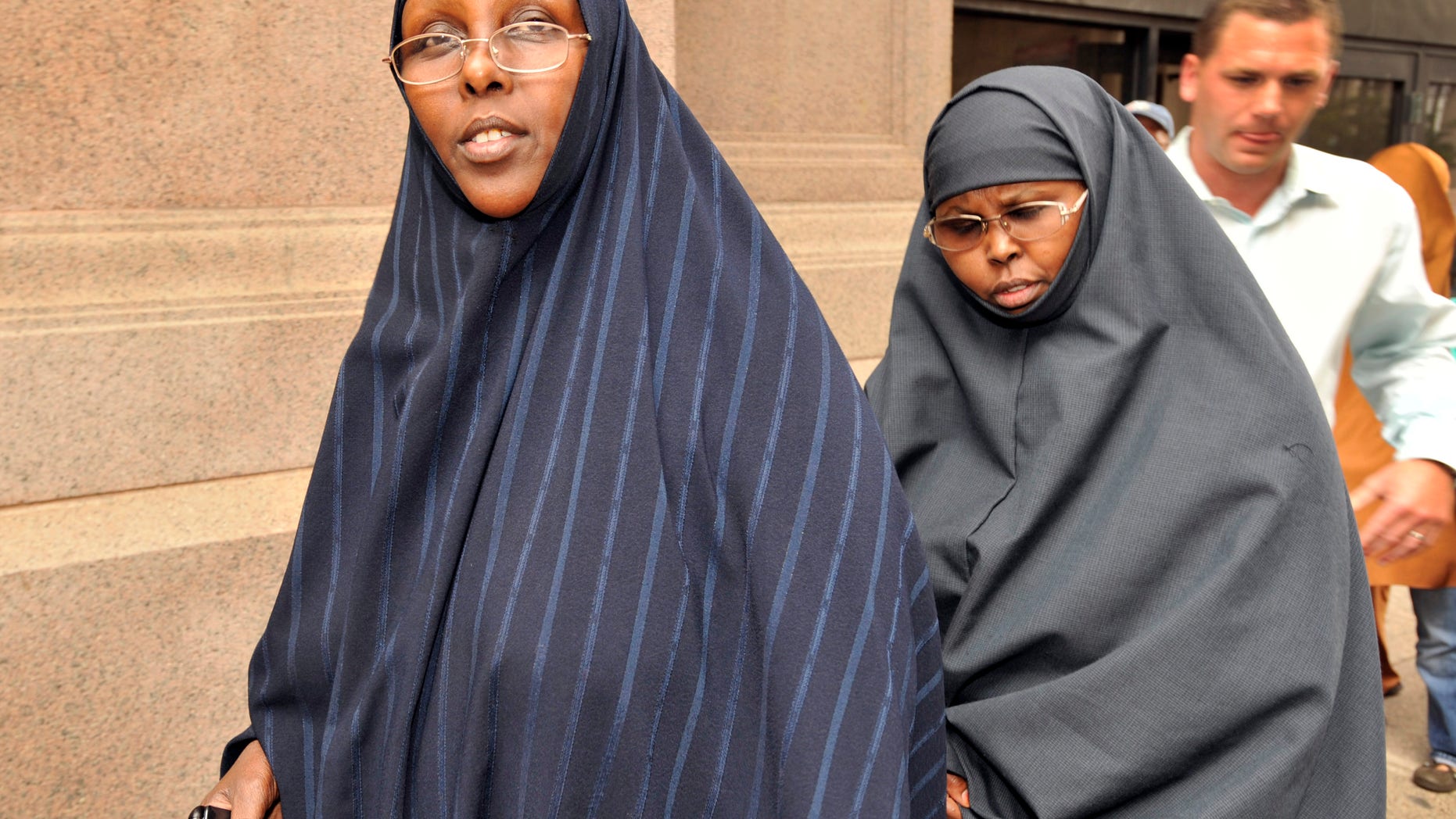 MINNEAPOLIS – A U.S. woman accused of funneling money to a terrorist group in Somalia was handcuffed and removed from a courtroom Monday when she refused to stand for the judge hearing the case.
Amina Farah Ali, 35, was taken away as jury selection was to begin. Ali and another defendant, Hawo Mohamed Hassan, are accused of raising thousands of dollars to fund the movement of fighters and money from the U.S. to Somalia.
Ali's attorney, Dan Scott, said she declined to stand on religious grounds, but Chief U.S. District Judge Michael Davis ordered marshals to arrest her. Davis had issued an order last week that all parties would follow the rules of courtroom decorum after Ali refused to stand at an earlier hearing.
It wasn't immediately clear when Ali would return to the courtroom.
She and Hassan, 64, both U.S. citizens of Somali descent, were among 20 people charged in Minnesota's long-running federal investigations into recruiting and financing for al-Shabab, which the U.S. considers a terror group with ties to Al Qaeda. Investigators believe at least 21 men left Minnesota -- home to the country's largest Somali community -- to join al-Shabab.
Though others have pleaded guilty to related charges, the women are the first to go on trial.
Ali and Hassan maintain their innocence, saying they were collecting money and clothing for refugees. But prosecutors allege the women went door-to-door and held teleconferences to solicit donations for the fighters. In one of those recorded calls, investigators allege, Ali said to "forget about the other charities" and focus on "the jihad." In others, both women speak with the leader of a militia allied with al-Shabab, and Ali gets updates on the fighting.
Both women, of Rochester, are charged with conspiracy to provide material support to a foreign terrorist organization. Ali also faces 12 counts of providing such support for allegedly sending more than $8,600 to the group from September 2008 through July 2009. Hassan faces three counts of lying to the FBI.
Each terrorism count carries a 15-year maximum prison sentence. The trial is expected to last about two weeks.