Two brown bear attacks reported in Alaska on same day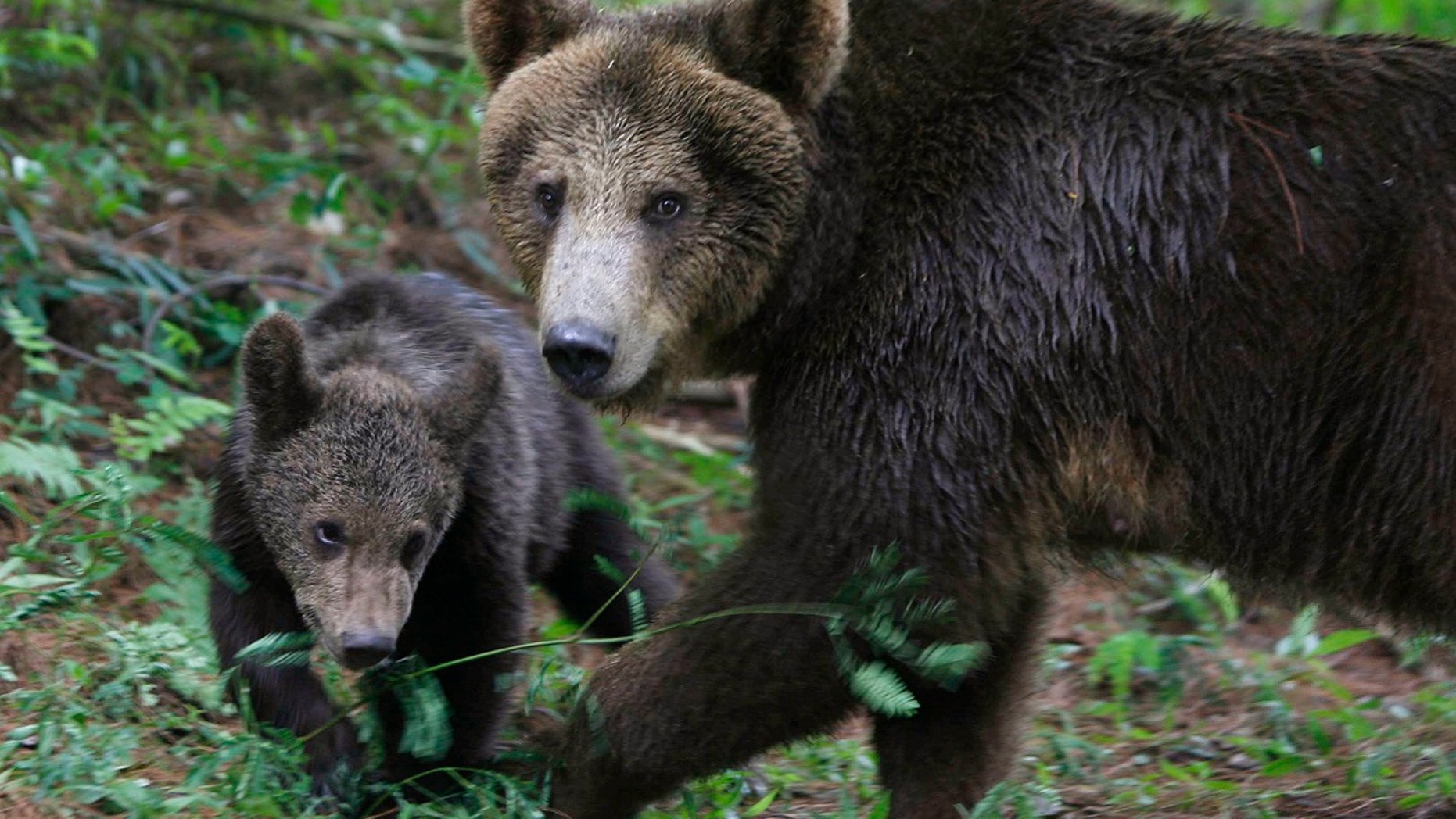 Two separate brown bear attacks were reported on Saturday at two different locations in Alaska, officials said.
Fortunately, the two people injured were expected to survive.
The first attack took place in the Clunie Lake area at Joint Base Elmendorf-Richardson, according to a Department of Fish and Game spokesperson.
James Fredrick and Alex Ippoliti were riding bicycles when a bear pushed Fredrick off the bike and attacked him, the Alaska Dispatch News reported. Ippoliti said he came prepared after last week's news of two deadly black bear attacks in the state.
BLACK BEARS KILL 2 IN ALASKA, INCLUDING TEEN IN EXTREME RACE
"With all the things that had been going on, I made sure I had my bear bell on and bear spray with me," Ippoliti told Alaska Dispatch News.
"Alex straight up saved my life," Fredrick said. "I'd be dead right now without Alex."
Ippoliti used his shirt "for a tourniquet and asked me to hold it on my neck while he stood there, yelling at the bear," Fredrick said.
Fredrick had to receive stitches on his eyebrow and nose, lost a portion of his muscle and sustained major lacerations to his neck. Ken Marsh, an Alaska Department of Fish and Game spokesman said the mauling is being investigated as a "defensive attack."
The second attack occurred in Hope, about 100 miles from the first mauling. That attack included a brown bear and her cub.
Joshua Brekken, 45, was walking to get some firewood when a bear spotted him.
ALASKA BEAR KILLS TEEN DURING RACE, TROOPERS SAY
"Brekken tried to climb a tree but the bear swatted him out of the tree and injured him," according to a dispatch log from the Alaska State Troopers. "The bear took off running into the woods with its cub."
Brekken suffered minor injuries, according to the troopers.
Marsh said Saturday's attacks are different from last week's maulings that killed two people.
"There are two distinctive types of attacks – one that's more troubling than another," Marsh said.
Last week, a 16-year-old boy Anchorage boy was killed by a black bear he encountered while running a race. A second person was killed by a black bear last week nearly 300 miles northeast of Anchorage when they were taking geological samples at Pogo Mine.
"There's no denying we've had a high number of attacks in a very short span of time," Marsh said. "I've talked to a couple biologists about this and the answer is — nobody really knows why yet."