The "New and Improved" Congress; Shrinking Airplanes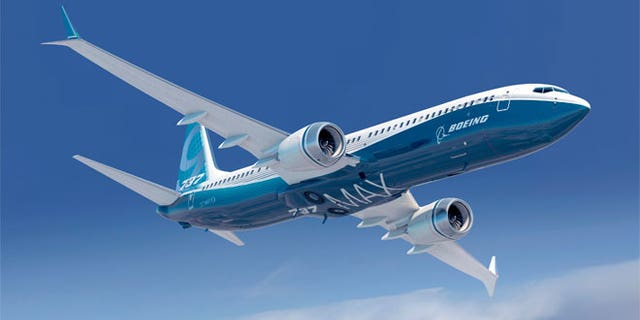 Hillary Clinton remains under the spotlight.. she's making remarks at Georgetown today at Noon.
There are reports the Clinton campaign is very concerned about the allegations in a new book that The Clinton Foundation benefited from donations from foreign governments. It's raising some tough questions about influence and money.
This as Hillary Clinton is trying to thread the needle on fast track authority for trade deals.. opposed by many on the left.
The Congress is busy. They are in the middle of passing a slew of legislation, and Senate Majority Leader Mitch McConnell is using the newfound productivity to make a case to keep Congress in GOP hands in 2016. We'll have Bob Cusack from The Hill to weigh in.
The House Foreign Affairs Committee is holding a hearing on the still-in-the-works nuke deal with Iran at 10am. We'll be monitoring.
There's a huge division among democrats over so-called "fast track" authority for speeded up trade deals. Some Dems are opposed to the deals because they can hurt unions and low income workers. But President Obama says they are vital to keep economic growth humming along. Mike Emanuel reporting. There's a few hearings today.
There's also a hearing on border security with the Senate Homeland Security and Government Affairs Committee. We'll monitor for news.
An anti-human trafficking bill expected to pass the Senate today. It would also clear the way for a confirmation vote on President Obama's pick for AG.. Loretta Lynch.
President Obama heads to Florida today for a tour of the Everglades and a speech for Earth Day. He'll sign new legislation today that helps improve energy efficiency in buildings and water heaters.
We get more earnings reports today, as well reports on existing home sales and petroleum. Futures suggest a down day.. after weaker-than-expected results from some big companies yesterday.
Biden swears in the new U.S. Surgeon General Vivek Murthy.
The head of the DEA resigned yesterday after years of scandals at the agency.
Day two of the penalty phase for convicted Boston Bombing murderer Dzhokhar Tsarnaev. Molly Line on that.
A new study confirms vaccinations do not lead to autism. People refusing to vaccinate their kids are endangering themselves, their children and others. This provides yet more evidence they are doing it for no reason.
France says it has arrested a terrorist planning an attack on Christian churches in Paris.
Saudi Arabia says it's suspending its bombing of Yemen, though reports on the ground suggest its ongoing.
Airlines are posting record profits across the board, and more and more people are flying. Why are coach tickets getting so expensive? In part, it's because airlines are buying smaller single-aisle planes. Why are airplanes shrinking? And are jumbo jets going the way of the dinosaur? Happening Now will talk to two prominent travel bloggers about the future of flight.