Texas police release video of arrests after Antifa attacks peaceful drag show protesters
Fort Worth, Texas, police video shows moment Antifa member pepper sprayed protestors across the street from drag show
Fort Worth, Texas, police released a video of what transpired Sunday before three Antifa members were arrested for attacking peaceful drag show protestors.
Video captured of the incident on April 23 shows a small group from "Protect Texas Kids" setup for a protest in front of Fort Brewery and Pizza, which is located across the street from where a scheduled drag show event was to take place.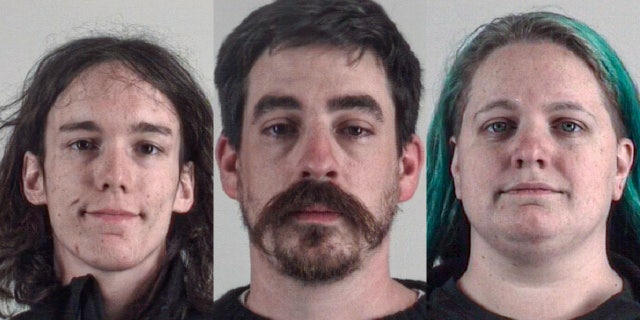 "Protect Texas Kids" is a nonprofit organization that claims to take a stand in protecting kids from the "toxic, indoctrinating agenda of the left," according to the group's website. Specifically, the group is against the message that gender-fluid is being taught in schools, as well as Critical Race Theory.
DETRANSITIONING RALLY TURNS VIOLENT WHEN ANTIFA SHOWS UP, PARTICIPANTS LEFT 'AFRAID' TO SPEAK OUT: ORGANIZER
As members of "Protect Texas Kids" began to protest, counter protestors from Antifa also arrived wearing black clothing, helmets and tactical vests. Some of the Antifa members were also seen on video walking around with handguns and long guns.
At about 12:50 p.m., three of the counter protestors, including 20-year-old Samuel Fowlkes, approached members of "Protect Texas Kids." Fowlkes was captured on surveillance video reaching through the other two Antifa members and discharging pepper spray at the protestors.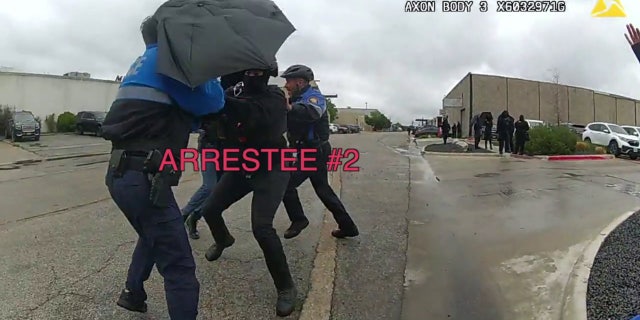 As other members of Antifa approached the scene, Fowlkes was seen walking away.
MASKED ANTIFA PROTESTERS SHOW UP BRANDISHING WEAPONS AT TEXAS 'DRAG BRUNCH' WITH KIDS
Members of the Fort Worth Police Department then walked up to Fowlkes to speak with him.
"Hey bud, come with me real quick," an officer told Fowlkes.
"No," Fowlkes replied, before turning his back and walking away.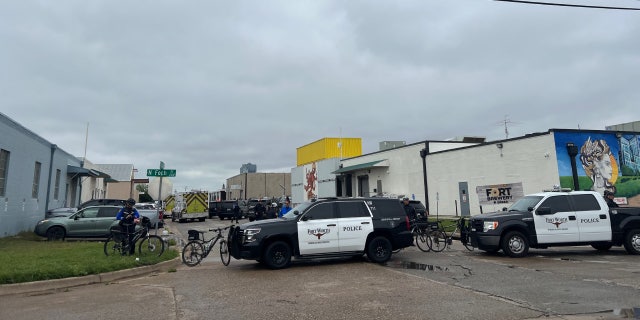 Additional officers intervened as Fowlkes continue to evade the scene and get cover from other Antifa members.
DETRANSITIONED CALIFORNIA MAN RECOUNTS HOW TRANSITION MADE 'ALL MY PROBLEMS GET WORSE'
Officers attempted to apprehend Fowlkes, but he began to swing his arms and resist. Another member of the counter protestors, 33-year-old Christopher Guillot, interfered in the efforts by swinging an umbrella, striking an officer in the face before being placed under arrest.
Video shows Fowlkes and Guillot resist arrest before officers directed the protestors to get back on the sidewalk.
Then, 37-year-old Meghan Grant can be seen charging past officers to get to Fowlkes and Guillot before screaming at the law enforcement officials.
Ultimately, Fowlkes, Guillot and Grant were arrested.
CLICK HERE TO GET THE FOX NEWS APP
"The Fort Worth Police Department respects everyone's constitutional rights to free speech and assembly," the Police Department said in a statement. "Our main goal during any protest event is to provide a safe environment that respects all participants' constitutional rights, while effectively maintaining public peace and order. However, those who choose to violate the law and assault others will be arrested."