Texas mom, concert pianist's wife, found not guilty of smothering daughters by reason of insanity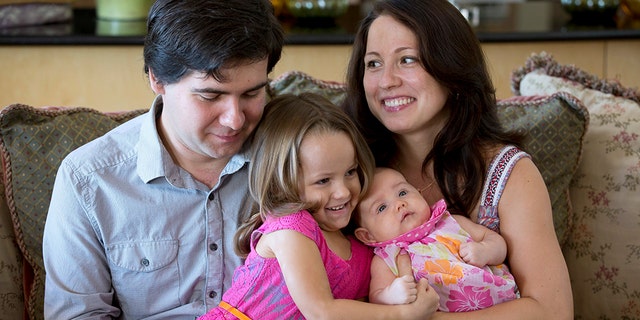 The estranged wife of a concert pianist who was accused of smothering her two children to death was found not guilty by reason of insanity Monday.
Sofya Tsygankova, who was charged with capital murder, was committed to a state mental hospital by Judge Ruben Gonzalez in Fort Worth, Texas.
Tsygankova's husband, Vadym Kholodenko, won the Van Cliburn International Piano Competition in 2013.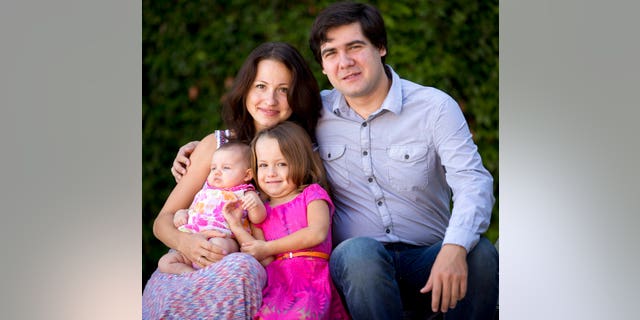 The Ukrainian-born man found his two daughters — Nika, 5, and Michaela, 1 — dead at their Benbrook home in March 2016. He and Tsygankova had filed for divorce months earlier.
A warrant for Tsagankova's arrest alleged the mother suffocated the children with pillows, Fox 4 reported, adding that police found her in her bedroom rocking back and forth on the ground making noises.
INDIANA MAN ARRESTED IN 1988 RAPE, MURDER AFTER DNA MATCH
"Did I do anything bad to my kids," she reportedly asked at one point.
She also reportedly stabbed herself and allegedly attempted to overdose on drugs.
Days later, Tsygankova said, "I think I committed suicide," and told police she "didn't want to live."
Police discovered that the night before her children died, their mother visited a mental health facility, and was given a prescription for a drug meant to treat bipolar disorder and schizophrenia.
MOTHER ACCUSED OF KILLING BABY WITH DRUG-LACED BREAST MILK
Tsygankova, originally of Russia, initially was deemed unfit for trial, but received mental health treatment and was ruled competent last year.
Gonzalez's ruling on Monday means Tsygankova will be committed until doctors are confident she's fit for release, according to Fox 4.
The Associated Press contributed to this report.