Texas Man First Inmate Killed With New Drug Cocktail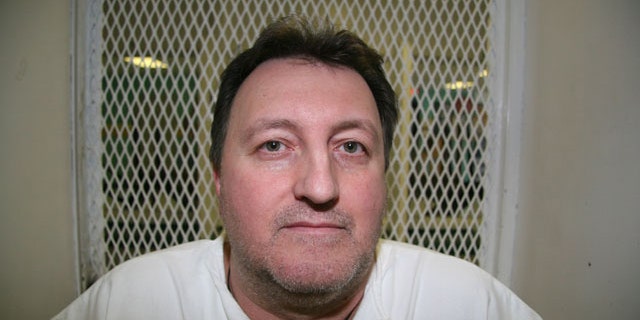 HUNTSVILLE, Texas – A man convicted of raping and strangling a woman in 2001 was executed Tuesday in Texas, becoming the state's first inmate put to death using a new three-drug cocktail.
Cary Kerr, 46, expressed love and thanks to friends and relatives, then insisted he wasn't responsible for the crime outside Fort Worth.
"To the state of Texas, I am an innocent man," Kerr said. "Never trust a court-appointed attorney."
Kerr's reaction to the chemicals was similar to most of the 466 inmates executed in Texas since 1982 under the previous drug combination.
"Here we go," he said after a deep breath. He took two more deep breaths, then uttered "Lord Jesus, Jesus," the final words slurred.
He was pronounced dead at 6:19 p.m. CDT, nine minutes after the drugs began flowing into his arms.
A late appeal rejected by the U.S. Supreme Court did not challenge the drug switch in the nation's most active capital punishment state. Instead, it focused on a claim that one of his lawyers earlier had failed him during appeals of his conviction and death sentence.
The three-drug chemical cocktail in his lethal injection used the sedative pentobarbital instead of sodium thiopental. Texas recently switched from sodium thiopental, a drug it used since 1982, because it is no longer available. Pentobarbital already had been used for recent executions in Oklahoma and Ohio and survived legal challenges there.
Attorneys for Kerr, a former laborer and truck driver, argued unsuccessfully that a lawyer didn't properly represent him during appeals of his conviction. The Supreme Court has agreed to review an Alabama case that has similar circumstances, and another Texas inmate last month won a last-day reprieve by raising a similar claim.
State attorneys, in their arguments to the justices, said the appeal was only "a calculated and meritless attempt" to delay Kerr's punishment.
The body of 34-year-old Pamela Horton was found dumped in a street.
Kerr said he first met Horton when they lived in the same trailer park, then ran into her the evening of July 11, 2001, at a bar where he was celebrating passing the test to get his commercial truck driving license.
"I've never denied being with her," he said recently from death row.
Kerr said he was "half drunk" and Horton was drunk when he decided to take her to his place where they had sex and then argued. She left alive, he insisted.
A taxi driver spotted a woman's body about 2 a.m. on July 12, 2001. Emergency medical technicians were at the scene when Kerr arrived and said he might know the woman. When police got there, they found Horton's purse in his car and a strand of long blond hair on him. Police arrested Kerr.
"They looked at me and me only," Kerr, maintaining his innocence, said from prison.
Blood alcohol tests showed Horton's level approached 0.50 — six times the legal limit for driving. Detectives later found pieces of her torn clothing at Kerr's home.
At Kerr's 2003 trial, prosecutors presented evidence showing he had a history of violence toward women, took advantage of Horton's condition and raped, beat and strangled her before throwing her body on the street in Haltom City, about five miles north of Fort Worth.
Jurors agreed and decided he should die.
"I think they're idiots," Kerr said of his jury. "They didn't pay attention."
"We just want to know he's gone," Horton's aunt, Joann Mazyck, said.
Kerr, who lived most of his life in the Dallas area, previously served a year in jail after pleading guilty to a 1999 charge of assault with intent to do bodily harm.
He became the third Texas prisoner executed this year. At least eight others have execution dates in the coming months, including four in June.