Texas Governor Pressures Mexican President to Find American "Victim" in Alleged Pirate Attack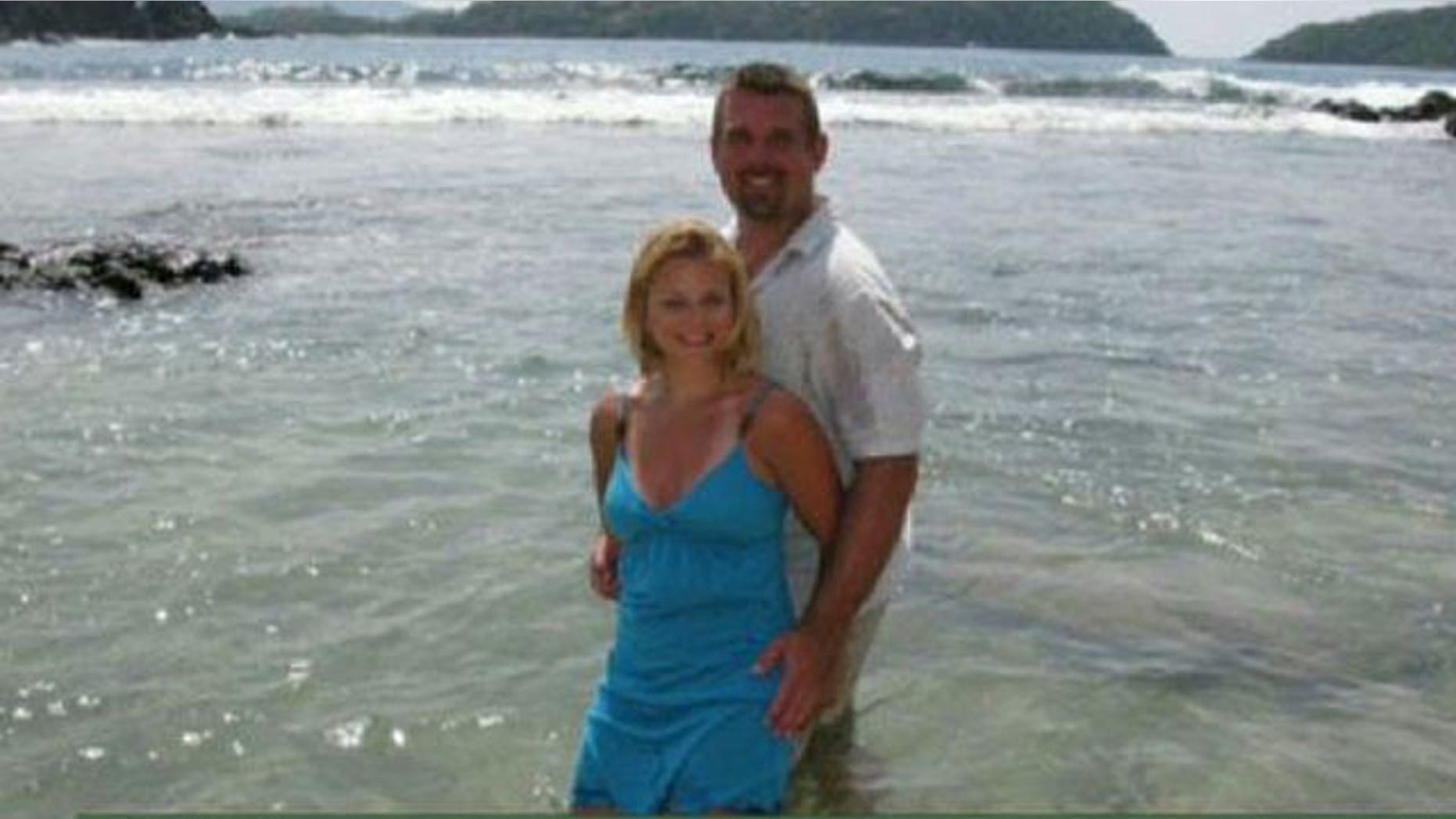 Texas Gov. Rick Perry said Wednesday he has asked Mexico's president to call him in the next 48 hours to say that the body of an American reportedly shot to death on a border lake has been recovered.
Tiffany Hartley of Milliken, Colo., says her husband, David, was shot by Mexican pirates on Falcon Lake last week as they were returning to the United States on Jet Skis. Falcon Lake is a dammed section of the Rio Grande that has been plagued by pirates who rob boaters and fishermen who wander into Mexican waters. Hartley's death would be the first killing on the lake.
Mexican authorities have since questioned Hartley's account, saying they've retrieved no evidence indicating that a crime was ever committed.
Perry, however, called any suggestion that the woman is lying "reprehensible."
"Anyone who is trying to deflect off of what this actually is ought to be ashamed of themselves," he said in an interview Wednesday with Fox News.
The Hartley family has complained that Mexican authorities are not doing enough to find David Hartley's body. Tiffany Hartley has said that her husband was shot in the head by three men chasing them in speedboats and that he fell off his Jet Ski and into the lake. His body has not been recovered.
Perry said Mexico needs to use every resource available to find the body and have it returned to U.S. soil.
"I hope that if (Mexican President Felipe Calderon) calls me within the next 48 hours, that the body has been retrieved," Perry told the Associated Press.
Officials in Mexico's Tamaulipas state, where the shooting occurred, have cast doubt on Hartley's story, telling the McAllen Monitor that no one near the lake reported hearing gunshots or the sounds of a Jet Ski engine.
The district attorney there, Marco Antonio Guerrero Carrixales, also told the paper that authorities "are not certain that incident happened the way that they are telling us."
Perry said the couple was innocently sightseeing in Mexico when Hartley's husband was attacked.
"This is a tragedy," he said.
Perry used the incident to renew his demand that the federal government do more to secure the U.S.-Mexico border as northern Mexico sinks deeper into drug-gang violence. The violence has spread in the last few months from Ciudad Juarez, the epicenter of Mexico's drug war across from El Paso, Texas, to the Mexican side of the Rio Grande Valley, including Tamaulipas state where Hartley reportedly disappeared. Two drug gangs, the Gulf Cartel and the Zetas, are battling for supremacy there and fighting the Mexican military.
"I don't know how many more Americans have to lose their lives before the federal government steps in and sends the troops (to the border)," Perry said.
Perry also told the Associated Press that he spoke Tuesday to Homeland Security Secretary Janet Napolitano's chief of staff and once again made his request for an additional 1,000 National Guard troops on the Texas-Mexico border, a request that has been repeatedly denied.
U.S. authorities are unable to investigate Hartley's disappearance because it happened in Mexico.
On Tuesday, Hartley's wife and mother, Pam Hartley, called on the Obama administration to intervene in the search.
The Associated Press contributed to this report.