Texas Department of Public Safety and U.S. Border Patrol agents recently discovered more than 140 illegal immigrants at two separate stash houses near El Paso this weekend.
On Sunday, Texas DPS special agents were conducting surveillance with U.S. Border Patrol agents.
"Information was received on a potential stash house," DPS spokesman Lt. Christopher Olivarez said in a release Tuesday. "A search of the home resulted in a total of 95 migrants, 74 males and 19 females, including 2 minors. All migrants were referred to Border Patrol and the manager was charged federally with Title 8 USC 1324 Harboring Illegal Aliens."
TEXAS ILLEGAL IMMIGRANT STASH HOUSE FOUND WITH SHRINE TO CARTEL 'SANTA MUERTE' SAINT INSIDE
In a separate operation, U.S. Customs and Border Protection El Paso Sector Chief Anthony "Scott" Good said Ysleta Station Anti-Smuggling Units foiled a smuggling scheme involving 51 migrants located inside a local residence. Migrants in that stash house were from Mexico, Honduras, El Salvador and Guatemala and were found in good health, KRQE reported.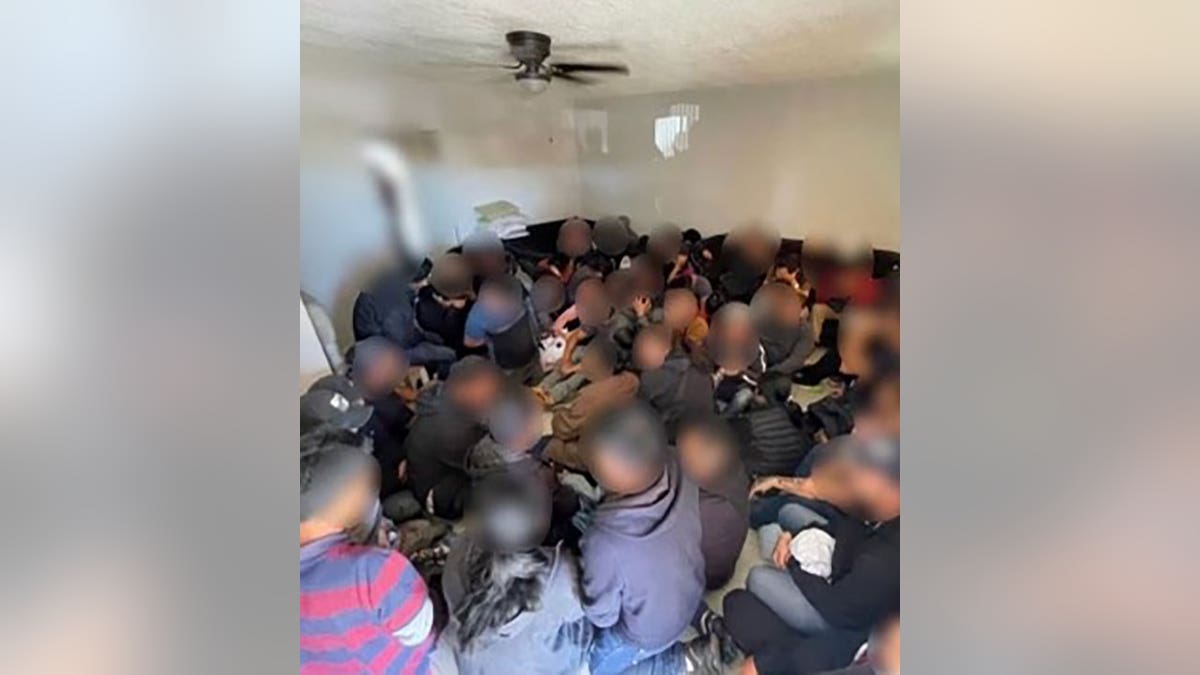 "The citizens in our local El Paso community provide an important partnership to help us safeguard our city. We encourage anyone with information to report suspicious activity to our office. That one phone call could help save many lives," Good said in a statement.
Just last week, Texas DPS said agents, while working on Operation Lone Star, discovered another stash house near El Paso with 23 migrants from Mexico, El Salvador and Guatemala.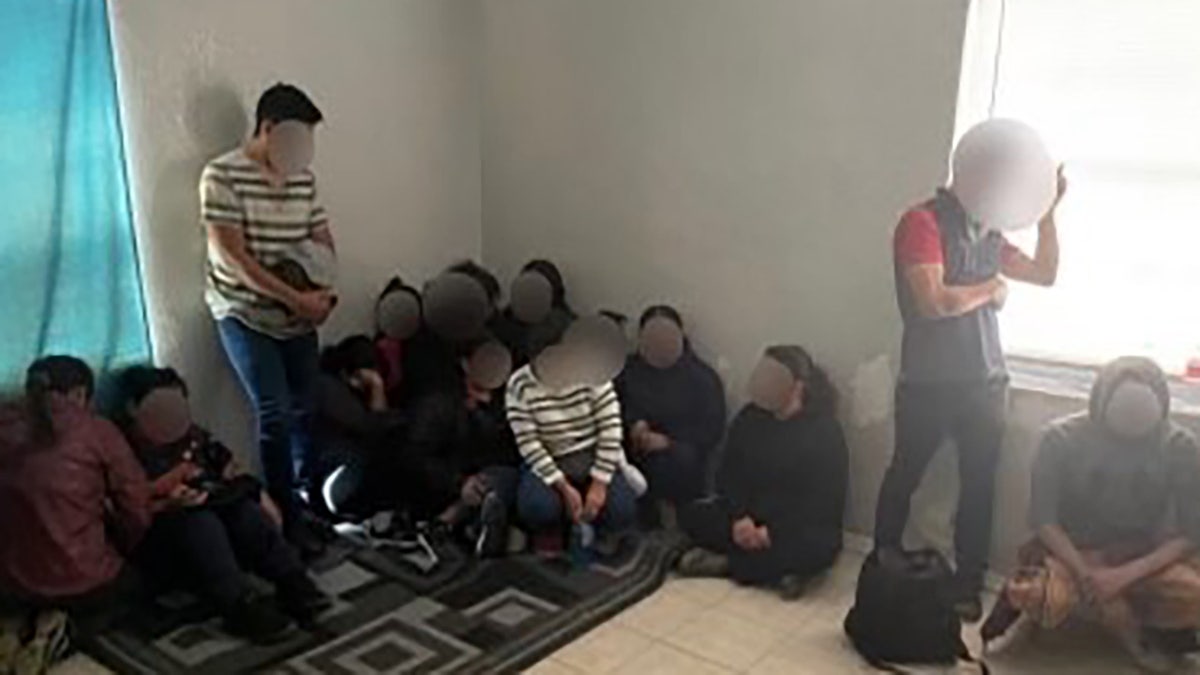 Also inside the home was an elaborate Santa Muerte shrine, which shows a female skeletal figure wearing a long robe with a scythe in one hand and the world in another, authorities said.
BIDEN HOMELAND SECURITY ADJUSTS POLICY TO ACCEPT REPORTED GENDER IDENTITY ON IMMIGRATION BENEFITS APPLICATIONS
The underworld saint is associated with the violent drug cartel trade, as the shrine is reportedly worshiped by Mexican drug cartel members who pray to it for their protection. The presence of the shrine highlights the connection between cross-border human smuggling and Mexico's drug cartels.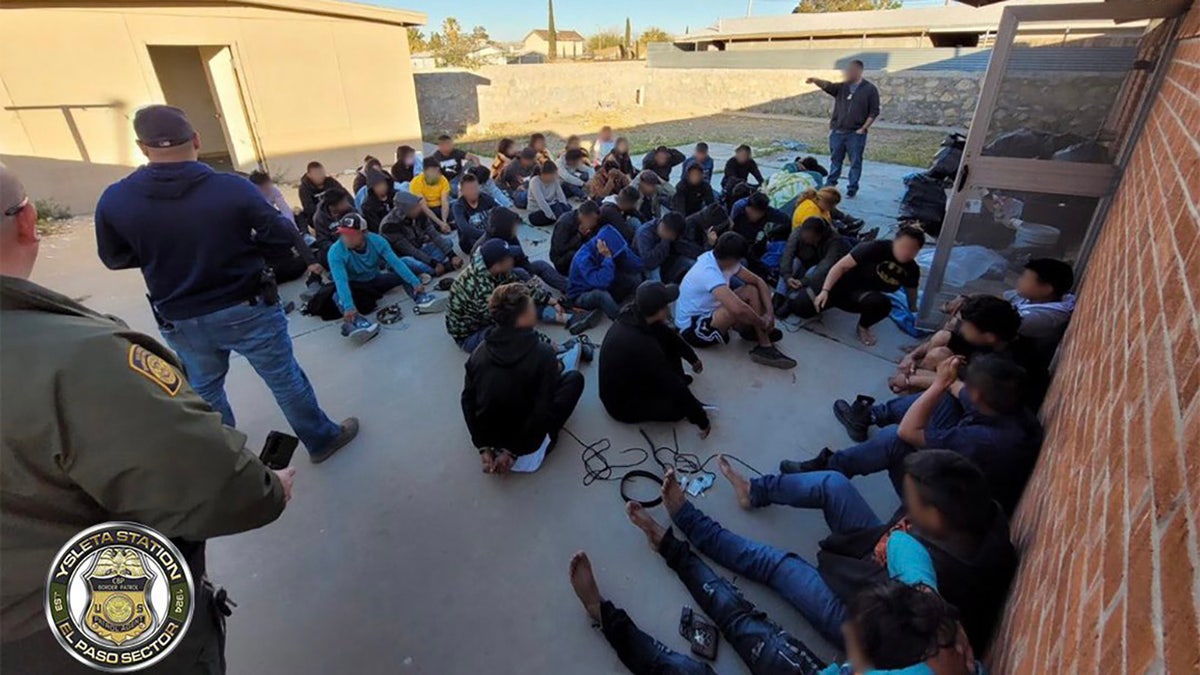 Homeland Security Secretary Alejandro Mayorkas once again recently refused to call the surge of migrants at the southern border a "crisis."
"These Mexican drug cartels and smuggling organizations out of Mexico have essentially turned mass migration into a multibillion-dollar slave trade, and it's all a result of these disastrous border policies from the federal government," Olivarez told Fox News' Maria Bartiromo last week. "These wristbands have numbers on them, so it's a very coordinated effort on the part of Mexican drug cartels and how they identify these people. Even if the migrants make it across the river and to their final destination, they're still indebted to these [smuggling] organizations."
As of Friday, Texas Gov. Greg Abbott said Operation Lone Star has led to over 360,000 illegal immigrant apprehensions and more than 26,000 criminal arrests, with more than 24,000 felony charges reported since its inception. In the fight against fentanyl, DPS has seized over 380 million lethal doses of fentanyl during this border mission, the governor's office said.
"Operation Lone Star continues to fill the dangerous gaps left by the Biden administration's refusal to secure the border," Abbott's office said Friday. "Every individual who is apprehended or arrested and every ounce of drugs seized would have otherwise made their way into communities across Texas and the nation due to President Joe Biden's open border policies.
Fox News' Louis Casiano contributed to this report.