Testimony resumes in Arias trial as prosecution witness questions PTSD, battered woman claim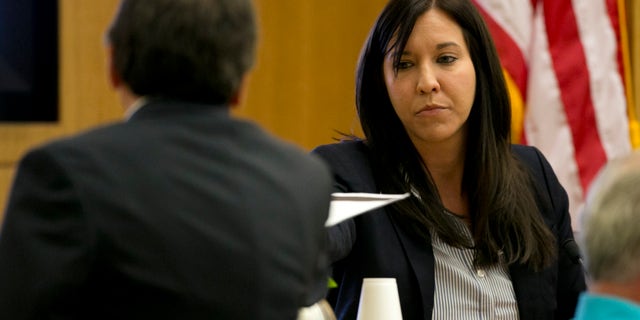 PHOENIX – Testimony in Jodi Arias' murder trial resumes as a prosecution witness explains the defendant wasn't a battered woman and doesn't suffer from post-traumatic stress disorder.
Defense attorneys rested their case Tuesday after about 2 1/2 months of testimony aimed at portraying Arias as a domestic violence victim who fought for her life the day she killed her one-time boyfriend.
The prosecutor concluded the state's case in less than two weeks in January. He is now calling rebuttal witnesses aimed at discrediting defense experts who diagnosed Arias with PTSD, amnesia and battered woman's syndrome.
Clinical psychologist Janeen DeMarte resumes testimony Wednesday after explaining to jurors that Arias suffers from none of the disorders.
Arias claims self-defense but faces a potential death sentence if convicted of first-degree murder in Travis Alexander's 2008 killing.