1-year-old killed, 3 others shot at cookout in New York City: police
The infant suffered a gunshot wound and later died at the hospital
A 1-year-old was killed and three other people were shot late Sunday night at a family cookout in New York City, authorities said
The infant suffered a gunshot wound to the stomach and later died at the hospital, according to police. The others who were shot are expected to survive, police said. A 27-year-old man was hit in the ankle, a 35-year-old man was shot in the groin and a 36-year-old man took a bullet in the leg.
Police said the four victims were struck by gunfire after two men walked up to the sidewalk gathering in Brooklyn just before midnight, and started shooting from across Raymond Bush Park in Bed Stuy. Their motive is unclear at this time.
NYC PREPARES TO FEND OFF POTENTIAL SECOND CORONAVIRUS SURGE AS US SEES SPIKES
No arrests have been made and an investigation is ongoing, police said. The baby's injuries were originally believed to not be life-threatening after he was rushed to Maimonides Medical Center, according to reports.
Following the shooting, a baby stroller and numerous chairs were left behind on the sidewalk, according to the New York Post.
The deadly shooting came amid another violent weekend in New York City. At least 23 people were shot since midday on Saturday, including two boys -- aged 12 and 15 -- who were shot just hours earlier on Sunday night in Brooklyn and Harlem, the paper reported. Both are expected to survive, police said.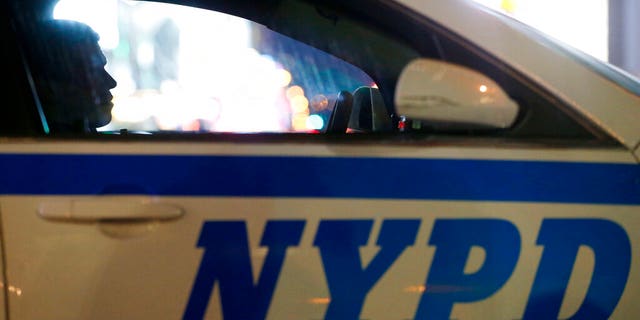 New York City has seen a surge in violence in recent weeks, following the City Council's vote that included $837 million in budget cuts and funding reallocations involving the New York Police Department.
NYPD COP PLACED IN HEADLOCK AS CHEERING CROWD LOOKS ON, VIDEO SHOWS
The NYPD argued the surge in violence was attributed to early COVID-19 releases from city jails and recent police reform. Last Monday, Mayor Bill de Blasio pointed the blame on the court system and economy amid the coronavirus pandemic.
From the beginning of the year through July 4, there were 530 shootings in New York City. There were 350 shootings during the same time period last year, police said.
CLICK HERE TO GET THE FOX NEWS APP
There haven't been this many shootings in New York City since 1996, Fox 5 New York reported.