Shots fired at Penn State Beaver in reported murder-suicide, local news outlets say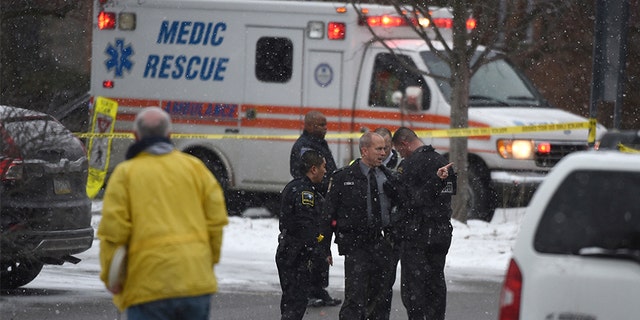 Two people were killed in what police believe was a murder-suicide during a shootout on the Beaver campus of Penn State University on Wednesday, local reports said.
According to CBS Pittsburgh, citing Beaver County emergency services, both victims in the incident were killed. Pennsylvania State Police told the outlet that the shooting involved a school employee and is being considered a murder-suicide.
Authorities told WTAE that they have reason to believe the shooter was the employee's estranged husband. The coroner reportedly was on the way to the scene.
Police said the woman and her husband were both found dead beside her car near a Penn State Beaver dining hall.
The campus' official Twitter account confirmed that the shooting occurred and the campus was closed but would reopen on Thursday.
It also confirmed that police responded to an "incident on campus" and said there was no current threat but people should stay away from the Student Union Building and Food Services area.
CBS Pittsburgh said several ambulances arrived on scene after some 15 shots were fired.
In a letter to students obtained by WTAE, the school confirmed the "tragic act of violence" on campus "which did not involve students."
"Our thoughts are with all who have been affected," the email read. "Please know that the threat has ended, and that your safety and security remain our number one priority."
The Associated Press contributed to this report.