Shakeup at Guns & Ammo after gun control column backfires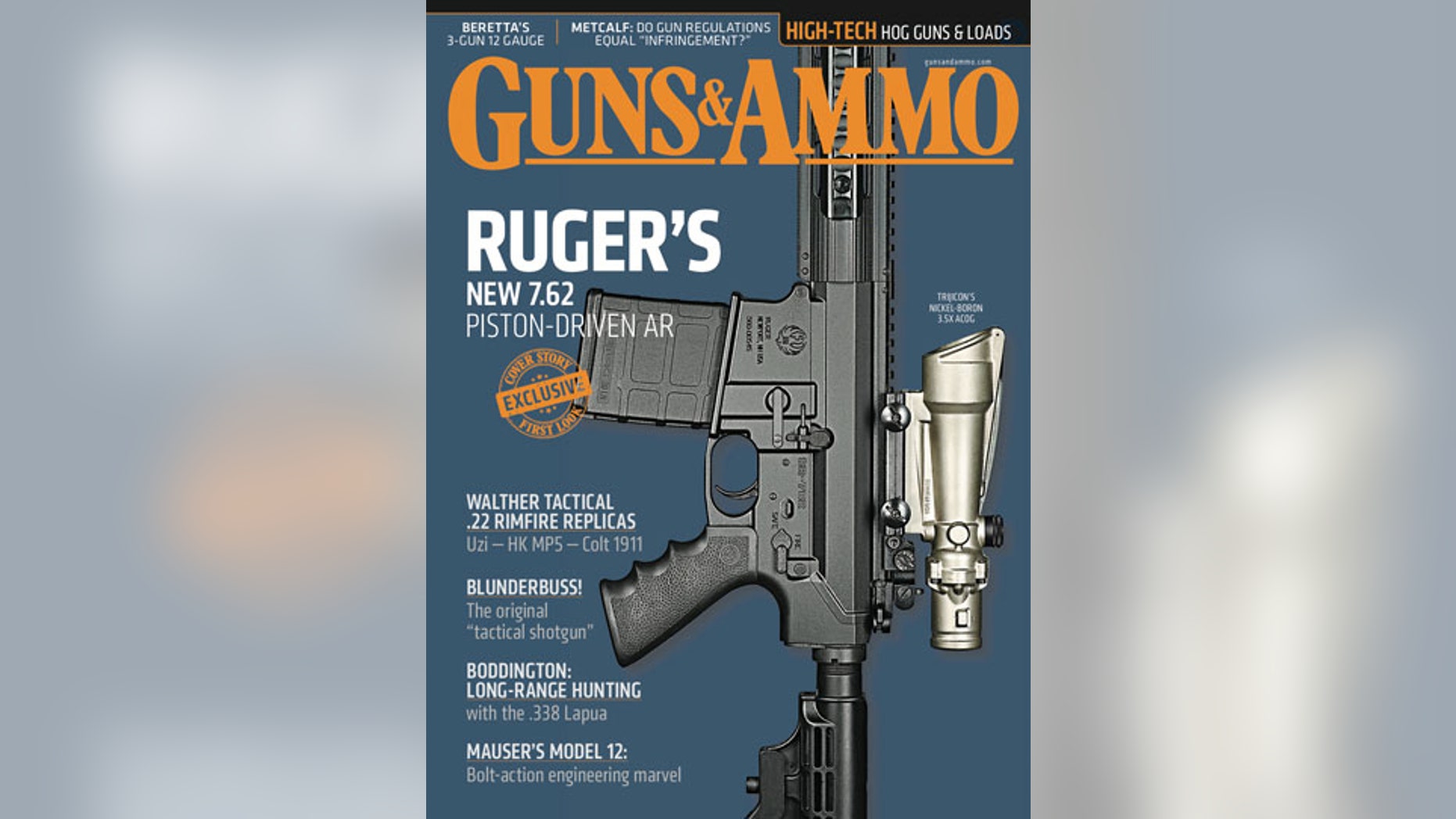 The top editor of Guns & Ammo became the second employee of the venerable firearms magazine to lose his job after a column advocating gun control backfired, prompting rifle-toting readers to unload on the publication.
In a statement posted Wednesday on the InterMedia Outdoors-owned magazine's homepage, Jim Bequette apologized to "each and every reader" of the magazine for Dick Metcalf's column that appeared in its December issue, which generated "unprecedented" controversy and left readers "hopping mad" in regards to the magazine's commitment to the Second Amendment.
"Let me be clear: Our commitment to the Second Amendment is unwavering," Bequette wrote. "It has been so since the beginning. Historically, our tradition in supporting the Second Amendment has been unflinching. No strings attached."
[pullquote]
But by publishing Metcalf's column, Bequette said he was "untrue" to the magazine's tradition. He reiterated that Metcalf's views did not represent his or that of the magazine before later acknowledging he would step down as editor earlier than originally planned.
"It is very clear to me that they don't reflect the views of our readership either," Bequette's response continued. " … I once again offer my personal apology. I understand what our valued readers want. I understand what you believe in when it comes to gun rights, and I believe the same thing."
Metcalf, meanwhile, a longtime writer on firearms and U.S. gun culture, saw his association with the magazine terminated. Attempts to reach him Friday at his home in Barry, Ill., were unsuccessful.
In his column entitled "Let's Talk Limits: Do certain firearm regulations really constitute infringement?," Metcalf wrote that "way too many" gun owners believe that any regulation of the right to bear arms is an infringement prohibited by the Second Amendment.
"The fact is, all constitutional rights are regulated, always have been, and need to be," Metcalf wrote. "Freedom of speech is regulated. You cannot falsely and deliberating shout, 'Fire!' in a crowded theater. Freedom of religion is regulated. A church cannot practice human sacrifice. Freedom of assembly is regulated."
Metcalf continued: "The question is, when does regulation become infringement?"
The firestorm that following was intense and swift, with some readers indicating they would immediately end their subscription to the magazine.
"So a writer takes a moderate, rational stance and you fire him? Predictably gutless response from a magazine that sells fear," one message posted on the magazine's Twitter page read.
Other posts on the Twitter feed claimed the "damage is done" despite Bequette's apology and accused the magazine of betraying its core readers. At least one Twitter user also accused the magazine of backtracking when money "is on the line."
Ladd Everitt, a spokesman for the Coalition to Stop Gun Violence, told FoxNews.com that Metcalf should not have been fired, but added that the termination was not shocking.
"The central thesis of the piece — that all constitutional rights are subject to reasonable regulation, including the Second Amendment — is so point-of-fact and obvious that even grade school kids know it," Everitt wrote FoxNews.com in an email. "But his termination is not surprising. The modern pro-gun movement is dominated by radical voices and brooks no dissent whatsoever. Dick Metcalf is certainly not the first moderate pro-gun commentator to have his career upended by absolutists."
Everitt's email continued: "Jim Bequette had hoped Metcalf's column would 'generate a healthy exchange of ideas on gun rights.' He forgot that no such thing exists within that community. You either embrace far right orthodoxy 100 percent or you are an enemy to be silenced and destroyed."
Messages seeking comment from National Rifle Association officials were not returned on Friday.
Shannon Watts, founder of Moms Demand Action for Gun Sense in America, told FoxNews.com that Metcalf "absolutely did not" deserve to lose his post.
"If he suggested a ban on all guns, then I would understand that reaction," Watts said. "But to say a fair exchange of ideas on how to stem the deaths and murders in this country because of gun violence is an act of heresy just reeks of no tolerance."
Watts, a 42-year-old mother of five from Zionsville, Ind., launched her organization in the days after the December massacre at Sandy Hook Elementary School in Newtown, Conn. She said she was so outraged by the "slaughter of 26 innocent people" that she had to act.
"I just felt as a mother that I would be culpable the next time this happened if I didn't do something to stop it," she said. "We need to look at background checks for every purchase. That's not violating the Second Amendment, that's common sense. And ultimately common sense will prevail."