Secret Service agents reportedly catch intruder trying to jump White House fence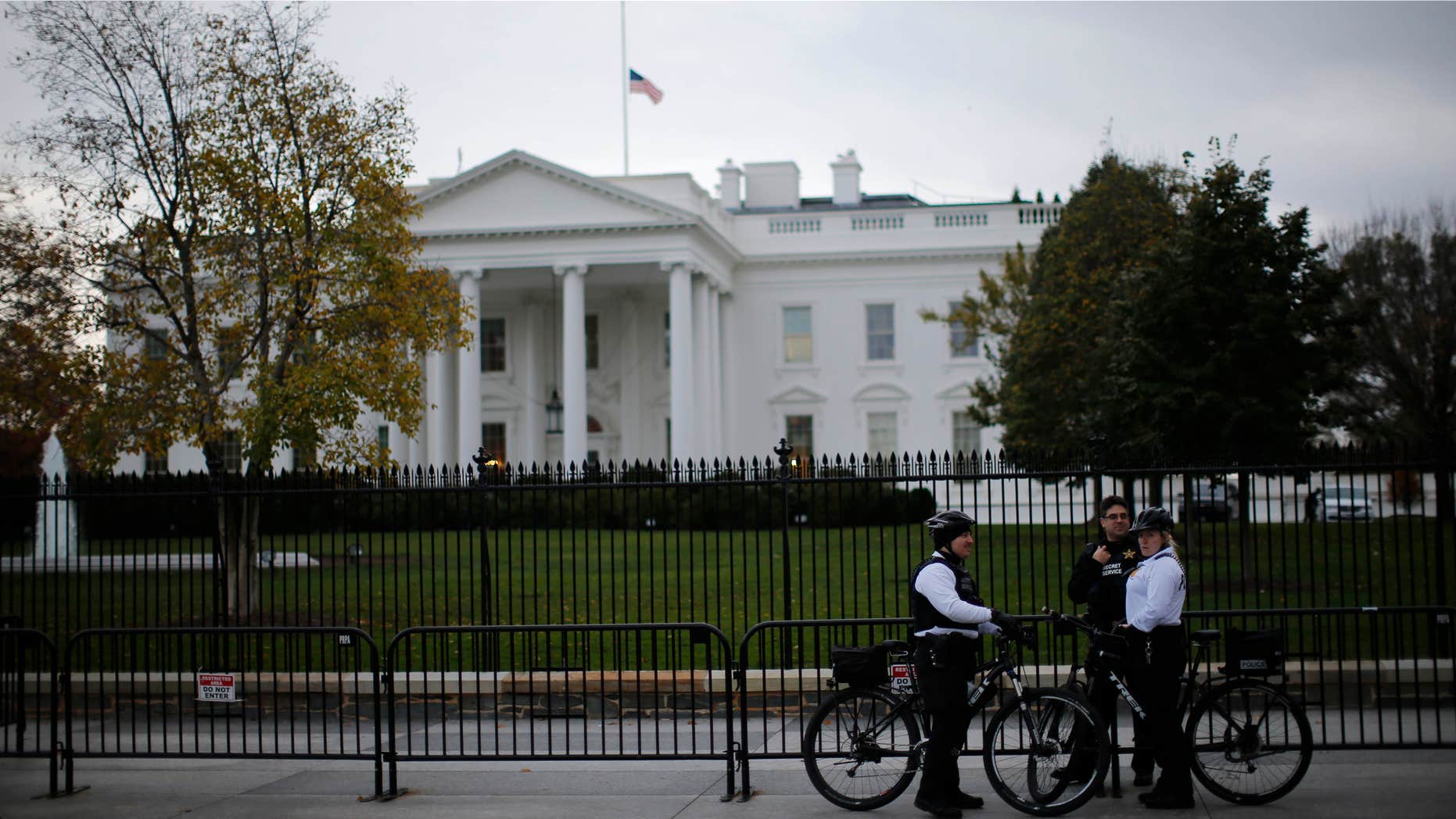 An unidentified intruder reportedly was arrested after allegedly throwing a backpack over the White House fence and then trying to jump it late Friday.
According to WTTG-TV, the incident at the north fence occurred around 11:45 p.m. Secret Service spokesman Robert Hoback told Reuters in an email the intruder was arrested without incident.
The individual was charged with unlawful entry and transported to Washington's Metropolitan Police Department, the Secret Service told WTTG-TV.
The name of the intruder wasn't immediately released.
Reuters reported there was no indication from the agency that the backpack tossed over the fence contained any weapons.
The agency conducted standard security sweeps after the incident and the White House complex resumed normal operations shortly after they were completed.
The Secret Service has repeatedly been criticized over the several attempts of intruders trying to get into the White House.