Search suspended for boy, 4, swept away to sea off North Carolina coast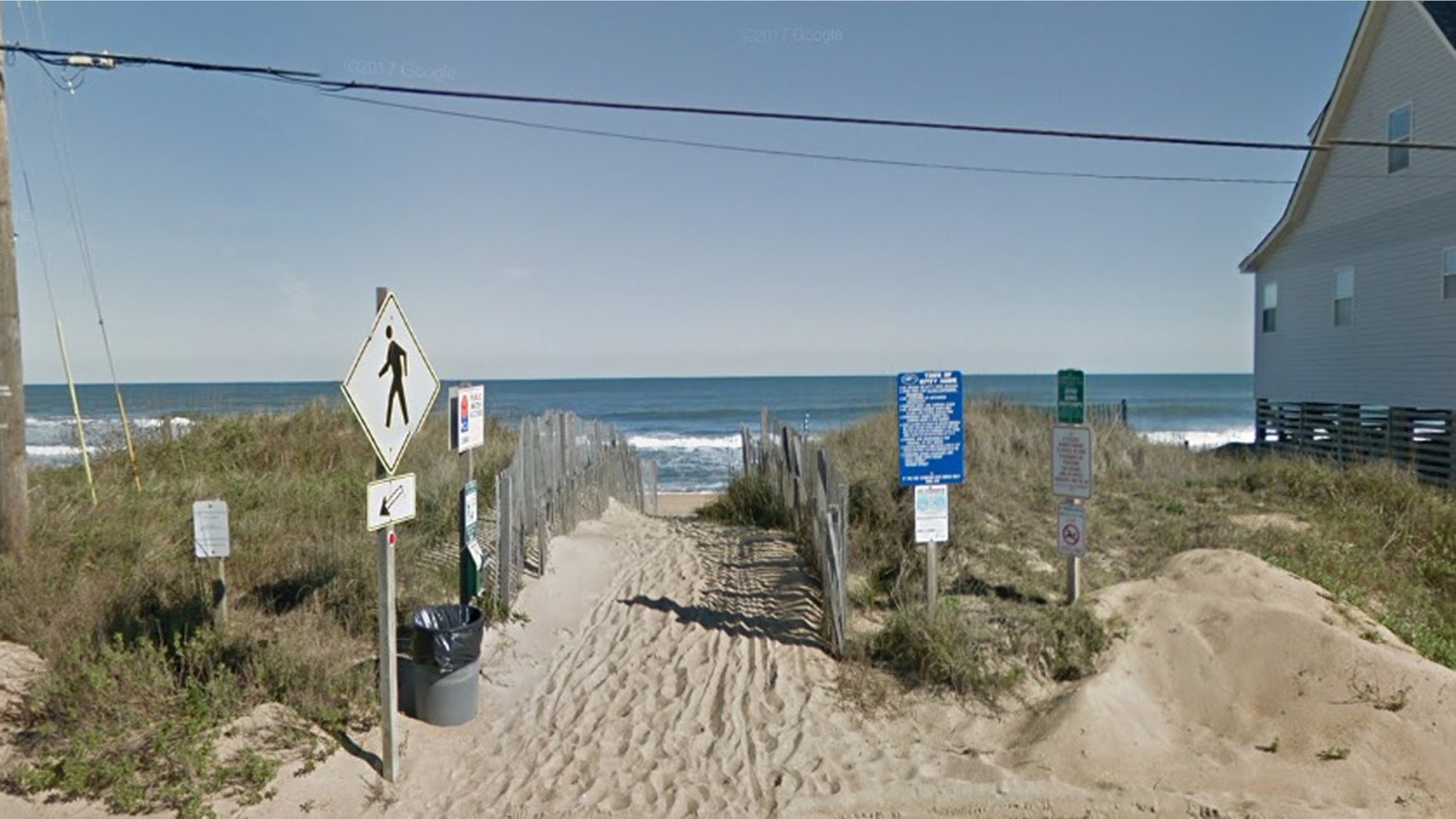 The search for a missing four-year-old boy, who was swept out to sea while walking on the beach with his mother, has been suspended, as police now say their "efforts" are focused on "recovery."
An unidentified New Hampshire boy was carried out to sea after being swept up by a rogue wave on Kitty Hawk Beach in North Carolina just before 4 p.m. on Wednesday, WFXT reported. According to reports, the mother told police she was holding her son's hand while walking on the beach for just a few minutes before her son got carried away by the current.
"A wave knocked both of them down, and they became separated," Chief Joel Johnson said.
After nearly 24 hours, police announced that they were suspending the search.
"At this time all search efforts have been suspended and have now transitioned to recovery efforts," the Kitty Hawk Police Department said on Thursday.
Johnson said that "wind, currents and other environmental conditions," have made pinpointing a search area difficult.
A hat belonging to the boy was found about two miles north from where he originally was swept away from, WMUR reported.
A small memorial was set up on the beach by locals where notes, prayers and other messages were left for the family, WFXT reported.
"We would like to thank everyone for the kinds words offered to the family as a result of this horrible tragedy," Johnson said. "Continued well wishes and calls for peace are welcomed. We will pass all of them along to the family. Please continue to join us in thought and prayer as we mourn with them this tragic loss."