Runaway ponies brave snowstorm while making dash for freedom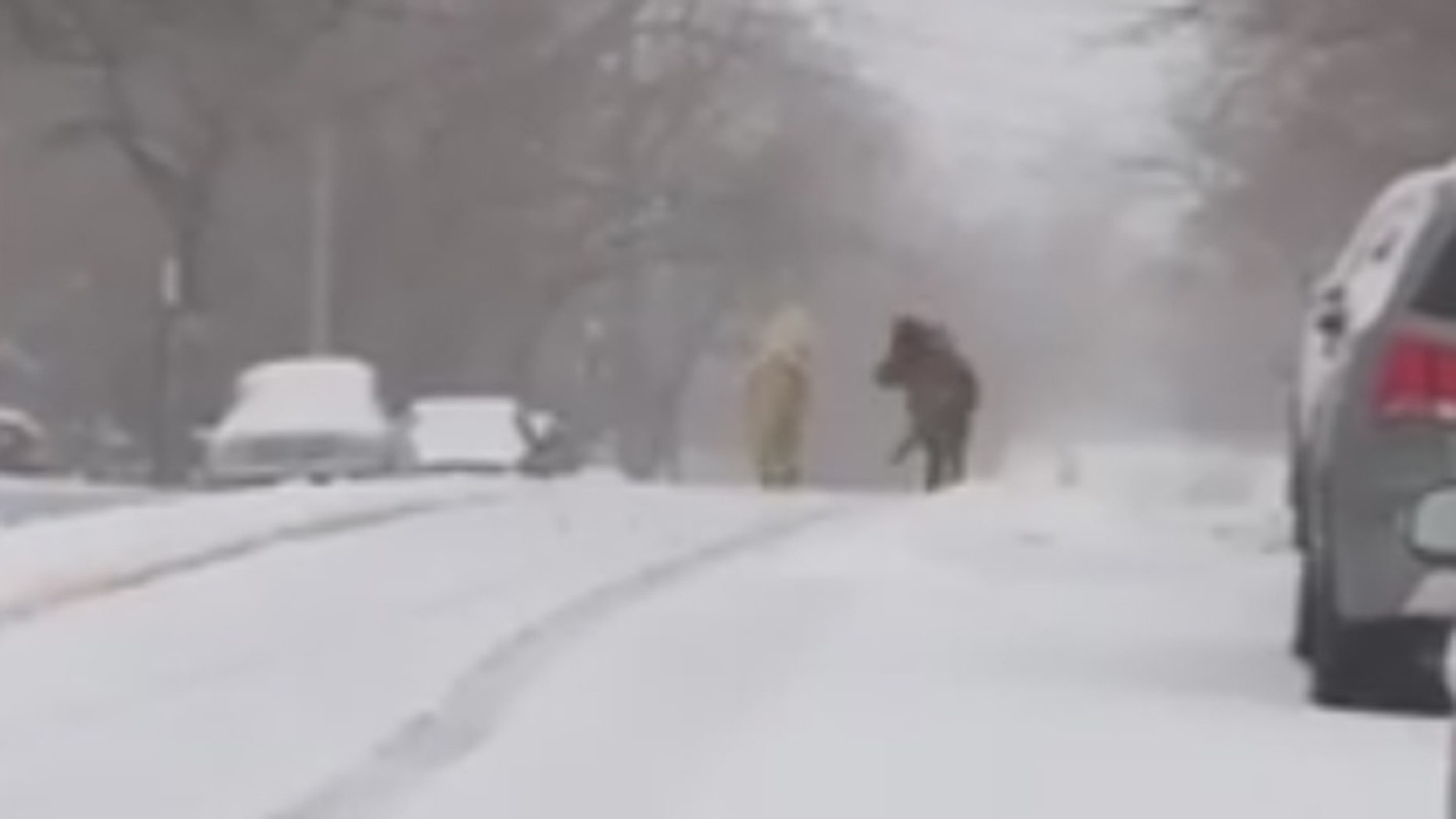 There goes the neighhhhhhborhood!
Two ponies made a run for it in snowy Staten Island on Tuesday morning before they were rounded up by cops and a good Samaritan.
SNOW, SLEET POUND EAST COAST; MORE THAN 5,900 FLIGHTS GROUNDED
Robert Stasio was floored when he peeked out his window and saw the adorable white and brown horses, which appear to be Shetland ponies, outside his home on Retford Avenue in the Eltingville section.
"I just looked out the window to see how bad it was coming down still and I see two ponies. I thought I was imagining things!" Stasio, 50, told The Post.
SLIDESHOW: POWERFUL NOR'EASTER POUNDS REGION WITH HEAVY SNOW, SLEET AND RAIN
He quickly took off in his truck to follow the ponies before they could become roadkill.
"I jumped in my truck because I didn't want to see them get hit by a car or nothing. I wanted to save them," Stasio said. "When I got in the car and looked both ways, I didn't see them. I said, 'Could I have imagined this?' I thought my mind was playing tricks on me."
It didn't take long for Stasio — who grew up handling horses with his uncle at Nellie Bly Amusement Park in Brooklyn — to catch up with the ponies two blocks away on Richmond Avenue. He tailed the animals in his truck as they trotted off to Hylan Boulevard.
That's when the cops intervened.