Rise of Freedom: Flags Across America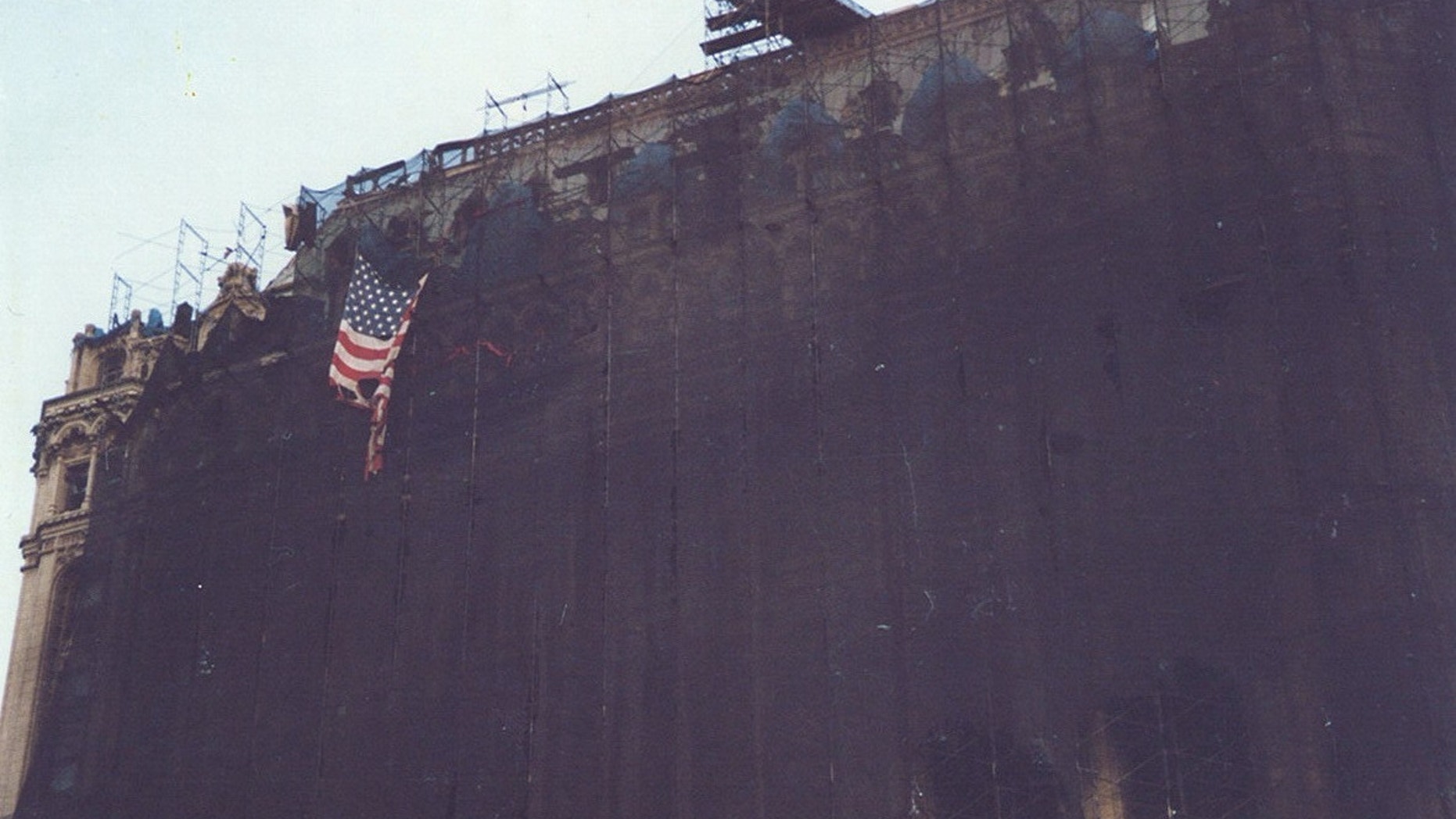 It is a flag that survived one of the nation's darkest days. The so called national 9/11 flag was nearly destroyed by the terror attacks on September 11th 2001 in New York City. The flag hung from the scaffolding of a building just south of Ground Zero. Torn and tattered from falling debris, the flag was rescued by construction works several weeks after 9/11 and put in a plastic bag.
Fast forward seven years. A foundation called "New York Says Thank You" got the flag and started a journey across America to restore it to its former glory.
Jeff Parness is the director of the organization and believes this flag is a modern day Old Glory. He is taking the flag on tour across America to be restitched. He tells Fox News, "people are still going to be looking at the hole at ground zero and all of the things that will never be made whole again but this we can make whole again."
Americans from all fifty states are stitching this national 9/11 flag back together using fabric of local flags that have survived community disasters. Parness explains, "...at the end of the day the flag is fabric but the real story is all of the people who are coming together...It's about connecting us all."
John Walis is a New York City firefighter who travels with the flag as part of an honor guard as people restitch it. He worked at Ground Zero as part of the recovery effort and says restoring this flag is a great honor. "It makes you want to cry. The 343 guys that we lost is one of the reasons why I do this."
On this day the flag is at Fort Hood, Texas. School kids and soldiers on base are stitching the flag using the fabric of a retired flag that flew at nearby Duncan Elementary School on the day of the Fort Hood shootings last November. Many of the school's kids have parents who serve on base.
Ten year old Delores Brown tells Fox News, "I feel very honored. We're a part of history."
The base's commander Major General William Grimsley gets teary eyed when talking about this national 9/11 flag. "As a soldier and citizen - the opportunity to bring something that was almost destroyed by the enemies of the US and to see it come back to life - from pieces of other places that suffered problems - it's a tangible demonstration of the resilience of the nation and of our people."
In addition to Fort Hood, stops in the national tour include Oklahoma City and Pearl Harbor, Hawaii. The national 9/11 flag will become part of the permanent collection of the National September 11th Memorial and Museum when it opens.
To see the latest segment in the Rise of Freedom series watch Fox Report with Shepard Smith, tonight at 7 p.m. ET. You can catch up on all segments by visiting www.foxnews.com/freedom. To learn even more about the work and progress you can also visit these sites www.wtc.com, www.panynj.gov/wtcprogress and www.national911memorial.org