Rescuers search for California teen who was swept over nearly 600-foot Yosemite waterfall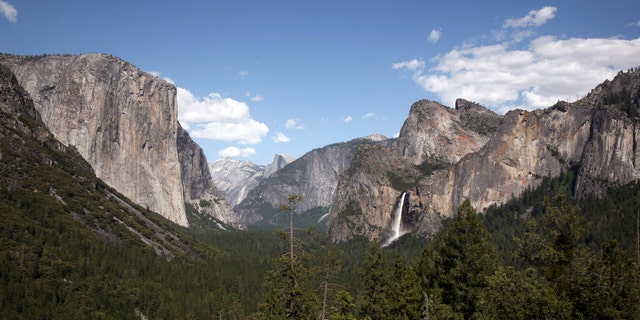 NEWYou can now listen to Fox News articles!
Rangers at Yosemite National Park are searching for a California teenager who was swept over a nearly 600-foot waterfall while hiking a trail with a church group.
Park spokeswoman Kari Cobb says 19-year-old Aleh Kalman has not been seen since Saturday afternoon.
Witnesses reported seeing the teen get pulled to the edge of 594-foot Nevada Fall.
A search team assisted by a California Highway Patrol helicopter spent the rest of the day unsuccessfully looking for him, but suspended the search when it got dark.
The search resumed on Sunday morning.
Cobb says the river's current was moving very quickly, with a temperature in the low 50's, when Kalman disappeared.
Fox 40 reported Kalman is from Sacramento. Officials have closed the trail below the falls while the search continues.
The Associated Press contributed to this report